Top 11 Best Places to Visit in Delhi for 2021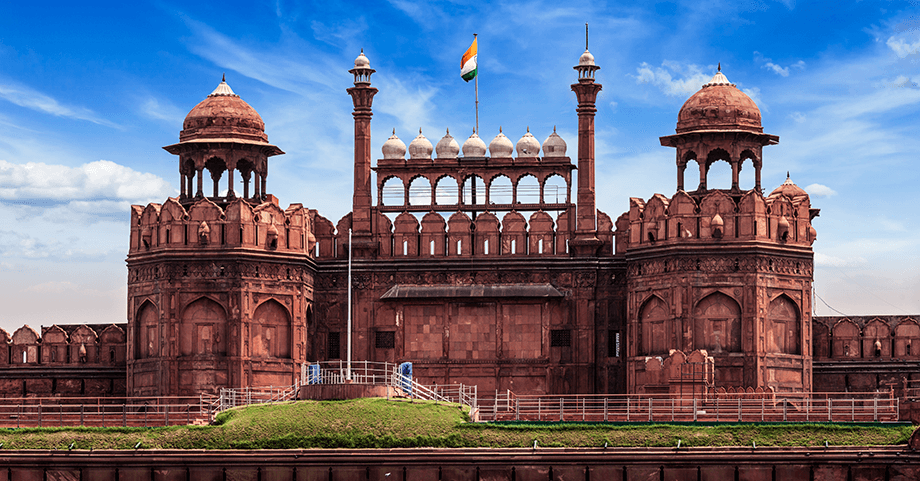 Delhi being the National Capital of India is the major central tourist hub. The vibe of Delhi is simply amazing. Once you visit the city, you'll fall in love with its completely chilled out vibe. Delhi is home to historical places and political centres. You can have some fantastic street shopping experience in Delhi. It offers mouth-watering cuisine that'll keep you asking for more.
The nightlife and clubs offer you a whale of a time. The finely crafted temples and museums will give you an insight into the art and culture of Delhi. Delhi has so much to offer that a single trip won't be enough for you to explore it in its full vivacity.
If you are planning to visit the city, then here are the top 11 best places to Places in Delhi.
Best Places To Visit In Delhi 2021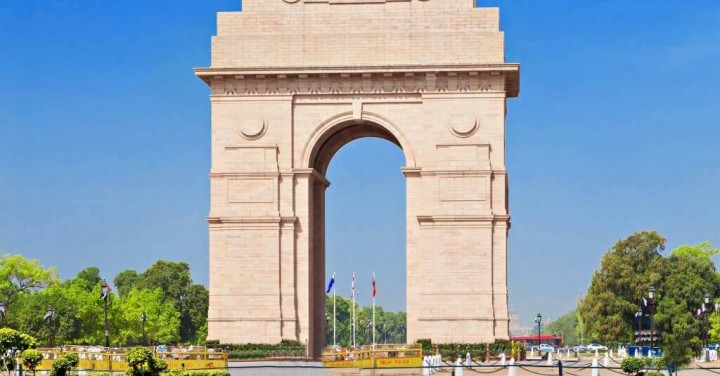 India Gate was constructed as a war memorial for over 70,000 soldiers in the year 1931. All the names of the soldiers are inscribed on the memorial. Its also known as the 'All India War Memorial.'
There is a constant influx of local and international tourists who visit this place. In the evening, when it is lit up with lights, it looks even more fabulous. The best part, this tourist place in Delhi is open at all times.
You can visit it early morning or plan a special evening trip with your friends and family. India Gate parade is famous in Delhi, and it happens on the Republic Day. There is no entry fee, and you can click loads of pictures here.
Book Here
Red Fort is the most iconic tourist spot in Delhi. The fort was built in 1638 and symbolizes the Mughal era in India. Once you reach the place, you'll be able to witness the magic of the architectural splendour of the Mughals. The walls of the Red Fort are 33m high, which makes the fort even more special.
Red Fort has a unique light and sound show, which starts at 6 in the evening daily. You also have an option of a guided tour through which you'll be able to know more about its history and significance. Red Fort is also declared as a UNESCO world heritage spot. You need to pay ₹35 as entry fee.
Book Here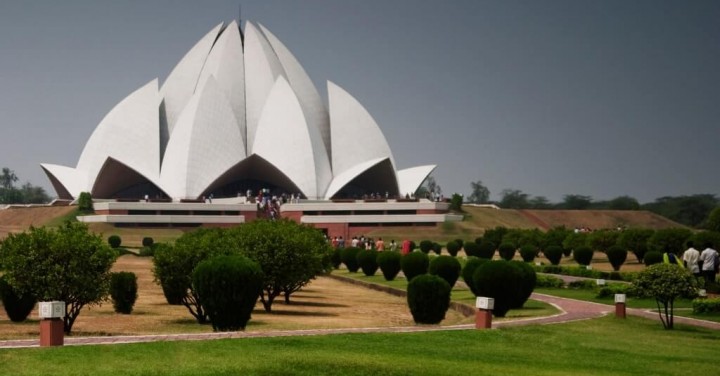 Lotus Temple is also known as the Bahai Temple and resembles the lotus flower. As lotus symbolizes four different religions – Jainism, Buddhism, Hinduism, and Islam – the place signifies unity in diversity.
The temple is famous for meditation and praying. You can sit here for a few hours meditating; seeking divine intervention. The place is also home to the 'World Centre Library' that you can visit to get an insight into the temple.
The place has nine surrounding ponds and gardens. The view in the night is breathtaking. The entry is free, so do you don't need to pay for visiting this marvellous wonder in Delhi.
Book Here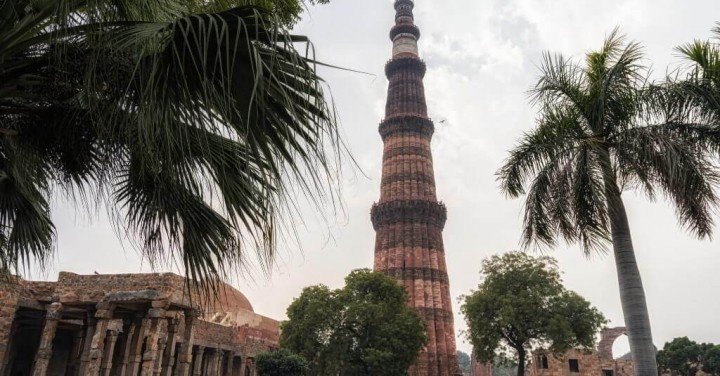 Similar to Charminar, one of best places to visit in Hyderabad, Qutub Minar is a popular tourist place in Delhi. Qutub Minar stands tall at 73 meters and was built Qutub-Ud-din-Aibak. It has five different storeys with great carvings and scriptures. The first three storeys were constructed with red sandstone and the last two storeys were constructed with marble and sandstone.
Qutub Minar is also declared as the UNESCO world heritage site. Its indeed one of the most popular tourist places in Delhi. You can also visit the Chhatarpur Temple near Qutub Minar. There is an entry fee of ₹10 for Indians and ₹250 for foreign tourists.
Book Here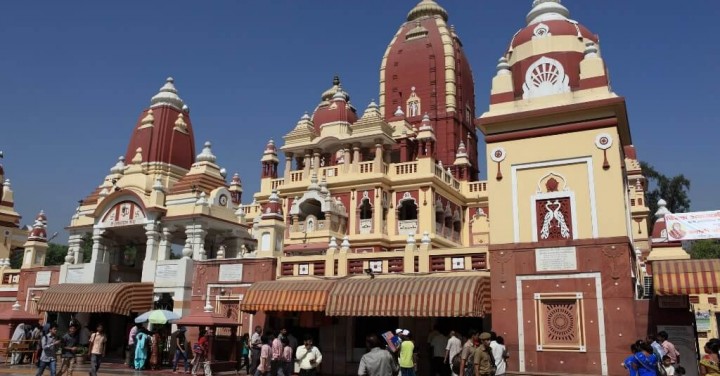 ISKCON Temple is the most famous place to visit in Delhi. The visual presentations of Bhagwad Gita transport you to another world of divinity. There is a Mahabharata show that is organized in the temple every evening.
The temple is also home to museums, where you can catch a glimpse of extraordinary exhibits of Lord Krishna. It is a perfect place to seek some divine intervention. The temple sees the most number of devotees during Janmashtami that is the birthday of Lord Krishna.
The temple should be visited for its architectural beauty and divine atmosphere. The soothing bhajans and aartis will mesmerise you. The temple is open till 8.30 p.m. in the night.
Book Here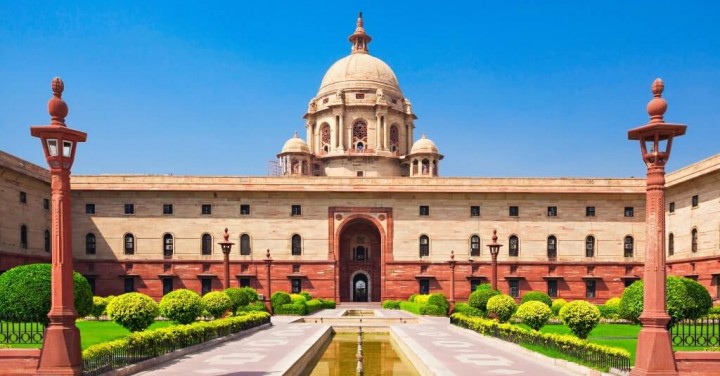 As Delhi is the political hub of India, you can't miss out on Rashtrapati Bhavan. It is one of the best places to see in Delhi. It is ideally situated opposite Rajpath and is the official residence of President of India.
With four floors and 340 rooms, it also has a huge presidential garden known as the 'Mughal Garden.' Rashtrapati Bhavan is the largest architectural structure for any head of state around the world. The design of this building is based on the famous Edwardian Baroque. Just walking around this massive building will make you feel a sense of pride.
The place is open till late evening, so you can choose a suitable time to visit the place. You can also get a glimpse of Defence Headquarters and Parliament House on your visit.
Book Here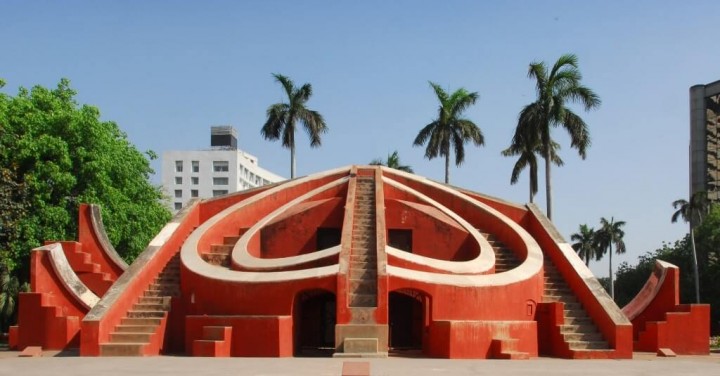 Jantar Mantar was constructed by Maharaja Jai Singh of Jaipur. There is also one in Jaipur, go here to know more. Being an astronomical observatory, it is one of the most popular tourist places in Delhi. You'll get a complete insight into Indian astronomy when you visit the place.
There are some principle instruments in the observatory like Samrat Yantra, Jai Prakash Yantra, and Misra Yantra. You'll be able to visit the famous temple of Bhairava that is located near Jantar Mantar. The temple was built by Maharaj Jai Singh II.
The place is also popular for several cultural events that happen in Delhi. There is an entry fee of ₹5 that you need to pay to visit this awesome place.
Book Here
The place is located near the splendid beauty of a lake and lists in the best places to visit in Delhi. Firoz Shah Tughlaq re-excavated the place by clearing the channels and silted tanks to give this place a new identity.
Built-in the 13th century, it is now a famous recreational spot in Delhi that attract many tourists. It is also one of the most preferred picnic spots for locals. If you are an avid bird watcher, then this place offers you the best sights of rare birds.
You can spend a quiet evening here watching the various sceneries. As the entry to the place is free, there is a constant influx of tourists. If you want to visit this place, then Green Park is the nearest metro station to Hauz Khas Fort.
If you like to visit ancient forts, then the Golconda Fort is one of the best places to visit in Hyderabad.
Book Here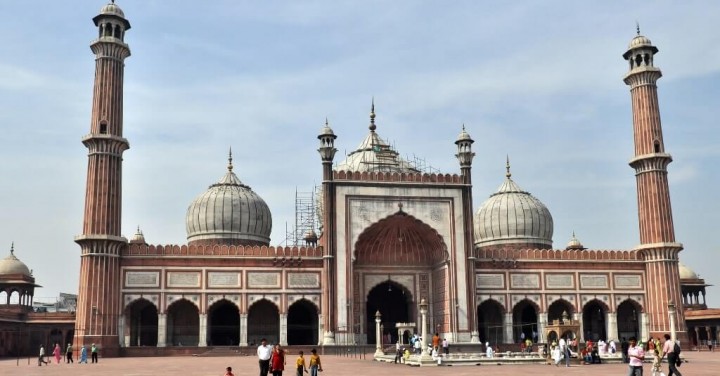 Jama Masjid is one of the most prominent tourist places in Delhi, and the largest mosque in India. More than 25,000 devotees can visit the masjid at any given time. The mosque was Shah Jahan's first architectural wonder. Jama Masjid has four different towers, and the southern tower gives a stunning view of Delhi city.
There is a dress code here that you need to adhere to. Also, the authorities provide rented attire for foreign tourists. The best time to visit the place is during morning hours when it is peaceful.
There is no admission fee to visit this religious place. If anyone asks money for admission, they are lying. For clicking pictures, you need to pay money, as there are no cameras allowed inside.
Book Here
The Temple is known for its awe-inspiring structure that captivates every tourist who visits the place. It is situated in South Delhi and was built in 1970 by Sant Shree Nagpal Baba. It is a perfect blend of north and south, and the vibe of the temple is tranquil.
There are beautiful statues of different deities like Shiv Parvati, Lord Ganesha, Goddess Laxmi, and Radha Krishna. The temple is known for its architecture, so you can also click some lovely pictures on your visit.
The temple opens at 4 a.m, so visit the place early for a divine time. The beauty of this temple is unmatched, so do visit the place when you plan a tour to Delhi.
Book Here
The place is known as the heart of Delhi. Your tour of Delhi is incomplete without a visit to Chandni Chowk. The narrow lanes of the place offer some great stuff that you can buy. Simply put, it is a shopaholics delight.
You'll be able to buy wholesale products at the best prices here. The place is also famous for its delectable and mouth-watering cuisine. The flea market every Sunday morning will offer you wonderful stuff at the lowest prices, so be there.
Book Here
Final Word,
Delhi tops the list of the best places to visit in India. It is constantly abuzz with activities and tourists all year around. The best season to visit Delhi is winters when you can enjoy the cold and have some scrumptious dishes along with touring places. So, do include these places to visit in Delhi in your itinerary.
Explore More