Best Time to Visit Panchgani, Season & Month in 2021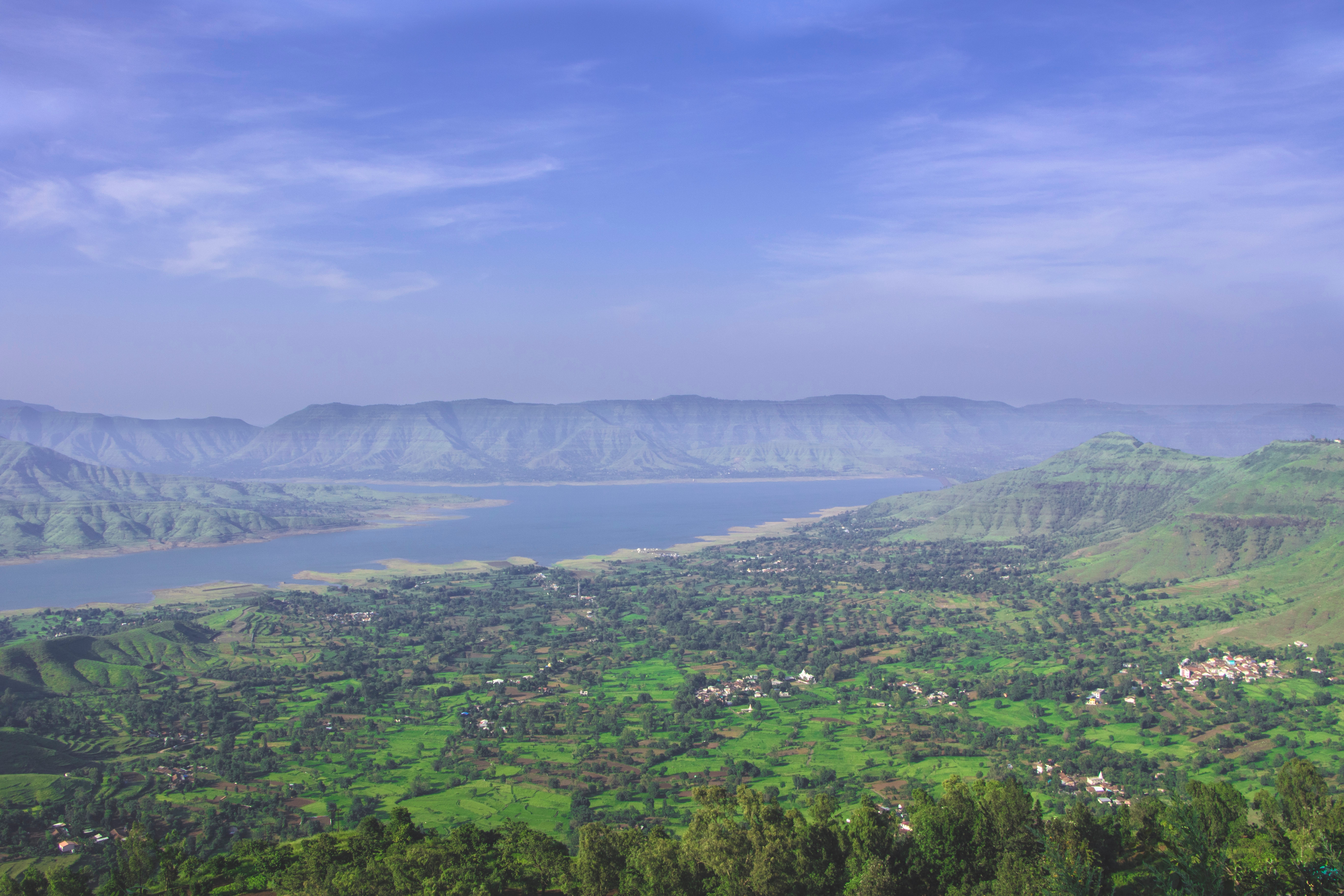 Panchgani is a picturesque hill station endowed with the natural beauty of majestic mountain peaks and pristine lakes. It is a perfect holiday spot for your family as the weather in Panchgani is amazing all throughout the year.
Whether you need to relax your mind or escape from the heat of the city, Panchgani is an ideal weekend getaway from Mumbai for a short break. The best part about Panchgani weather is that it is suitable for most tourists visiting the place. If you like to indulge in fun adventure activities, then summer season is perfect for you.
In winters, you can relax and enjoy the cool weather. Monsoons are magical with lovely sights all over the place. From offbeat travellers to nature lovers, Panchgani weather suits everyone. Located at a height of 1,293 ft above sea level, Panchgani offers lovely scenic views of the valley too.
There are also many sightseeing options and tourist destinations in Panchgani that'll help you refresh your energy. Admiring the nature amidst the raw lush greenery can help to increase your creativity and productivity.
What is the ideal weather or the best time to visit Panchgani? Here is all you need to know!
The summer season starts in March when the temperature at Panchgani is hot and dry. It's not too humid as compared to cities like Pune and Mumbai. The temperature is between 22 to 38 degree. Summertime is an ideal time to indulge in various adventure activities with your friends.
Trekking and paragliding are two famous adventure activities you can try in summers. If you are visiting Panchgani in April, then you can visit the Mapro garden near Mahabaleshwar. There is an annual strawberry festival held in April, wherein you can savour the delicious delicacies. You can also visit points like Parsi point and Kate's point in the summer season.
The clear sunny days are good to catch a glimpse of the magnificent valley. You can visit Panchgani in summers for a quick weekend getaway if you stay in Mumbai or Pune. However, the summer season is not an ideal season to visit Panchgani. But, since its not a tourist season, the best resorts in Panchgani are available at a discounted price.
Panchgani in Monsoon is just misty and magical. The climate in Panchgani, during this time, is perfect to admire the beauty of nature. The place receives incessant rainfall so you can enjoy the mesmerizing sight of the green valleys. July is the best season to experience rainfall in Panchgani. There is freshness in the air and the breeze all around will surely captivate you.
The only problem with this climate is a restriction to sightseeing options. If the rainfall is too heavy, you won't be able to witness the points and peaks in the valley. The monsoon season is for nature lovers when you can just enjoy the mystical landscapes and greenery from your hotel room.
This weather is also perfect for a romantic getaway with your partner. You can have an amazing time in this season in Panchgani as its super fun. You'll also be able to catch sight of wonderful waterfalls cascading through the mountains during monsoons.
Winter season is perhaps the best time to visit Panchgani. The temperature is between 18 to 25 degree. It's not too cold so you can visit all the popular tourist spots. The skies are clear and the mist air is simply surreal in the winter season.
You can also indulge in fun adventure activities during the winter season. It's also a paragliding season in Panchgani, so tourists from all over the place come to enjoy the adventure activity.
November and December is festival time and holiday season, so the place attracts many tourists. Winter is the best time to visit Panchgani hill station for a short vacation. Its the season to rejuvenate and enjoy with your loved ones. As for the accommodations, you can check out these Panchgani homestays.
#Best Time to Visit Panchgani
Panchgani temperature is the lowest during the winter season making it the best time to visit Panchgani. You can enjoy all the adventure activities and explore the place in full glory. December is the best month to visit Panchgani and ideal for a team getaway.
If you are planning to visit during monsoons, do carry monsoon gear with you. You won't be able to explore the sightseeing options if the rainfall is too heavy. But, you can catch the sight of beautiful waterfalls during monsoons.
Summer season is good if you want a break for two or three days. Summer season is ideal for a weekend family getaway.
#The Seasoned Trip,
Panchgani is an amazing hill station nestled with lush greenery and beautiful views. Plan a trip according to season and add tourist spots in your itinerary. Monsoons are mystical in Panchgani and winter season is cool. So, plan a holiday accordingly to have a great time at this hill station!
Also, if you are planning an outstation holiday, then Mount Abut is the best place. Read more about this hill station and check out the
must-visit places in Mount Abu here