7 Beautiful Lake Facing Boutique Stays Near Mumbai 2021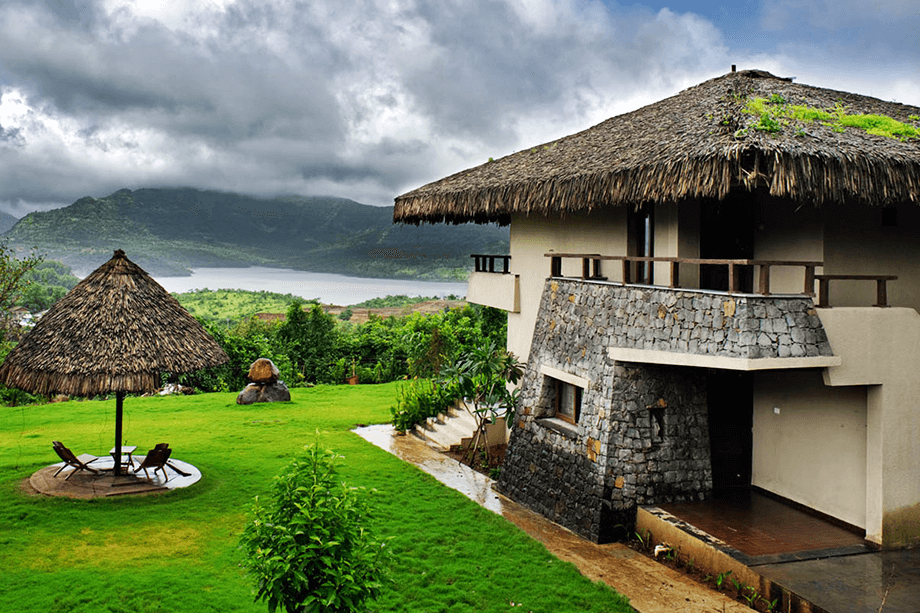 It's never too late to plan your weekend trip!
So pick a date and go relish your holidays with your family and friends at these splendid lake-facing boutique stays near Mumbai that provides you with undisturbed solitude and luxury at its best.
Take an offbeat path and celebrate the holiday season at a picturesque jungle lodge. Treat yourself with luxury at awe-inspiring lake-facing resorts and villas. Surprise your loved one with a boutique romantic getaway. Or enjoy the views of the splendid nature at an independent farmhouse. There is a whole lot of choices for weekend getaways from Mumbai available at Short Break.
Thus, if you have no idea as to where to go for the weekend holidays then we hope that the below list of the best lake-facing boutique stays near Mumbai will help you make the right choice.
Take a look!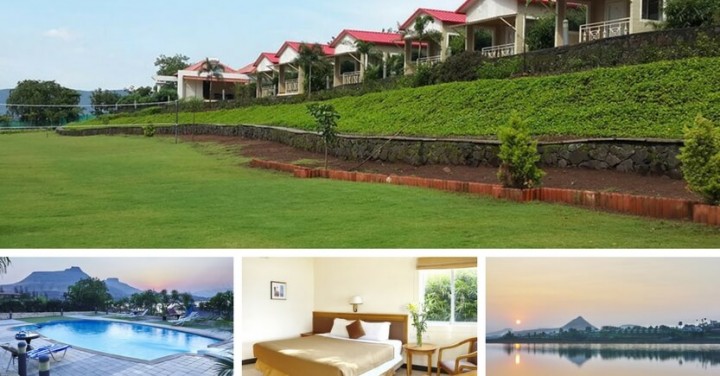 Experience the untouched beauty of nature at this mesmerizing farm stay in Nashik. Encompassed in a breathtaking landscape and overlooking a serene lake, this stay is an ideal retreat for a relaxing and rejuvenating weekend holiday with your family and friends as well as your team. It is also a great pet-friendly getaway.
Comprising of comfortable accommodation and luxuries like an outdoor swimming pool, kids play area, a separate conference facility and much much more, this stay provides you with a unique blend of modern amenities amidst natural splendour.
This weekend getaway also offers you several activities like boating, hiking as well as varied indoor and outdoor recreational activities. Thus, for those who simply want a break from the hectic life, this farm stay in Nashik is a must-visit retreat.
Want to book this place? Make use of the contact form on the right!
Customer Review:
This resort is the best weekend getaway. I am visiting this place for the second time and still can't get enough of it. It is peaceful and the best place to relax in total comfort. Highly recommended!!
Manisha Tanwar Travelled in August 2017.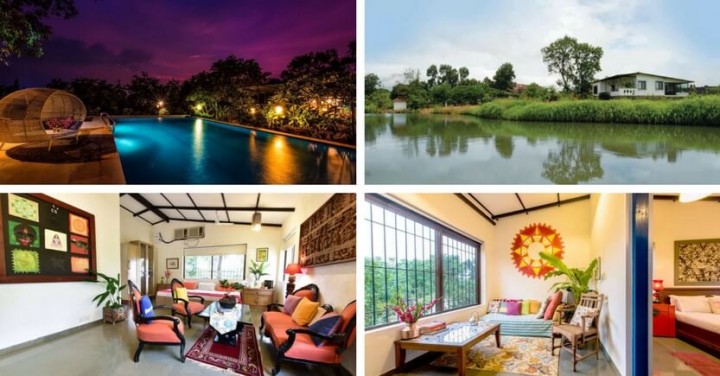 Looking for a fun and frolicking weekend rental to enjoy your holidays with your friends? This is one of the best best homestays in Karjat wherein you can have a great time!
Providing you with facilities like a large pool, an in-house library, a bonfire pit, an open gazebo and a man-made lake, this farmhouse is a perfect retreat away from the cacophony of urban chaos.
What's more, this holiday rental also offers you additional outdoor activities like trekking, canoeing, mountain climbing as well as indoor activities like carom, table tennis and more. Plus, you also get a chance to indulge in scrumptious home-made cuisine.
One of the best Lake-facing farmhouses in Karjat, Book this stay now to enjoy a enjoy refreshing holiday.
Customer Review:
A great place for a family outing. The rooms were clean and very well-maintained. The food was great. My kids enjoyed the various activities and service provided by the staff was excellent.
Pankaj J Travelled in May 2017.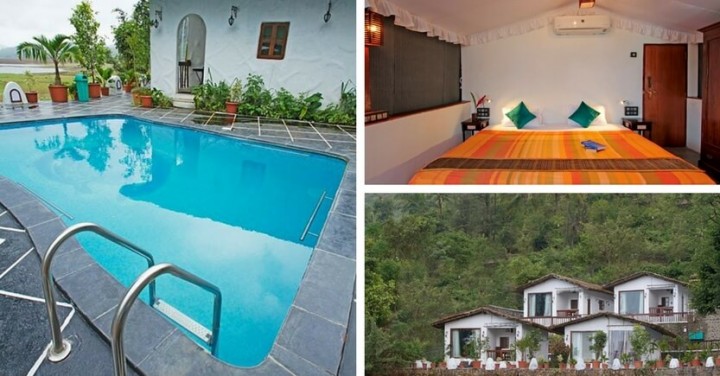 A romantic weekend getaway, this Lake-facing resort in Mulshi is an excellent choice for couples and honeymooners. Comprising of luxury amenities like a yoga studio, swimming pool and a multi-cuisine restaurant, this boutique stay is a tranquil weekend destination surrounded by beautiful sceneries.
At this resort, you have the option of renting a cottage or staying in a contemporary tent. All accommodations are well-furnished and fitted with an AC. Moreover, the dreamy and magical atmosphere of this place will ensure that you have a blissful holiday.
You can also go on a hiking expedition around the lake or sit in the open lounge and soak in the sun as you make memories together. This lakeside resort in Mulshi is a secluded paradise that'll certainly mesmerise you and bring you closer to your better half.
Sounds enchanting? It surely is. Fill the contact form on your right to book now!
Customer Review:
Had a great time with my spouse at this resort. It is right next to the lake and the views was amazing. The staff at this place were also very polite and helpful. Overall a great place to spend your holiday.
Ravi Raj Shah Travelled in February 2017.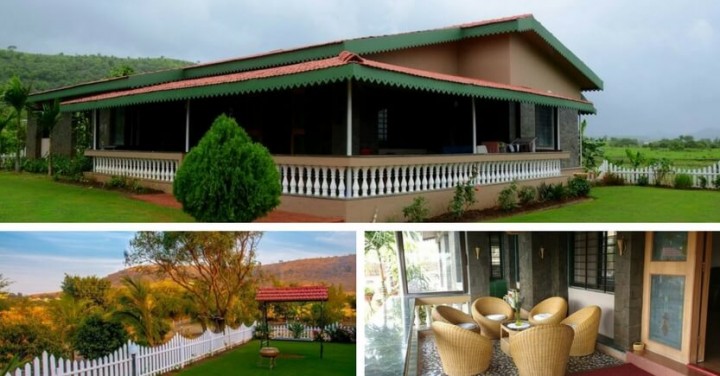 There is nothing more fun and exciting then holidaying with your family and friends and as such, if you are looking for a spacious holiday rental then this farmhouse in Nashik is where you should whisk your family to right now.
Built on a lush green landscape and encircled with greenery aplenty, this stay offers you undisturbed privacy that will allow you to enjoy your holidays to the fullest. Moreover, owing to the vast open spaces and a well-maintained lawn your kids can run around freely as well as you can host a small party as you while-away the night with your family.
Situated near the backwaters of Gangapur Dam in Nashik, this farmhouse provides you with comfy accommodation as well as delicious meals. Therefore, pack your bags and jet-set with your family and friends right now to enjoy a relaxing weekend surrounded by your loved ones.
To book now, fill in the contact form on your right!
Customer Review:
Stayed at this property for 2 nights with my family and had a blast. It provided complete privacy since it was nestled amidst nature and home-cooked food was simply delicious. Would like to visit again
Ravi Raj Shah Travelled in February 2017.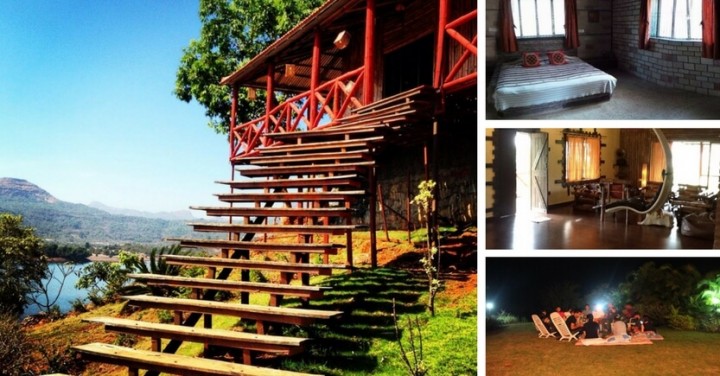 An offbeat getaway that will delight your city-weary soul, this weekend stay is ideal for nature enthusiasts. Surrounded by verdant forest, mountains and a lake, this eco-friendly jungle lodge can accommodate a group of up to 10 people making it a great choice for a friends reunion, couples getaway or a small family outing.
The well-designed accommodation accompanied by finger-licking food cooked from fresh farm produce will leave you delighted. In addition, this stay can also arrange a barbeque for you on prior request.
Spend the night with your friends singing and dancing. Enjoy the serenity of beautiful morning right from the comfort of your bed. Or take a hike around the nearby surroundings as you explore the nature in all its glory.There is no dread to the activities that you can indulge in here.
So, for a fun time with your best buddies, Book this stay and make memories that you'll cherish forever!
Customer Review:
Stayed at this property for 2 nights with my family and had a blast. It provided complete privacy since it was nestled amidst nature and home-cooked food was simply delicious. Would like to visit again
Janice D'sa Travelled in November 2017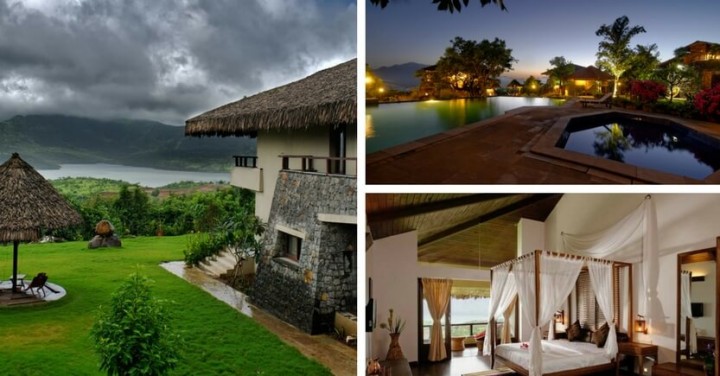 One of the best resorts near Mumbai for a weekend getaway with family, for a team outing and for a one-day picnic with your friends, this boutique stay is just what you need if you were looking for a quick holiday destination around Mumbai.
This lakeside resort will enthral you with its sheer magnificence and will forever leave a mark on your heart with its breathtaking charm, serene atmosphere and cordial hospitality.
The accommodations at this resort comprise of individual cottages which are all well-furnished. For meals, there is a multi-cuisine restaurant here that serves delicious food as per your choice. Comprising of facilities like SPA, swimming pool as well as a conference hall, this splendid resort in Mushi is a perfect sojourn for a laid-back holiday.
For further information about this stay, go here!
Customer Review:
Visited this place for a weekend trip with my buddies and truly enjoyed each moment.The location of this resort was simply magical. Great food. Great accommodation and the staff were friendly. Great Experience
Sunil B Travelled in January 2017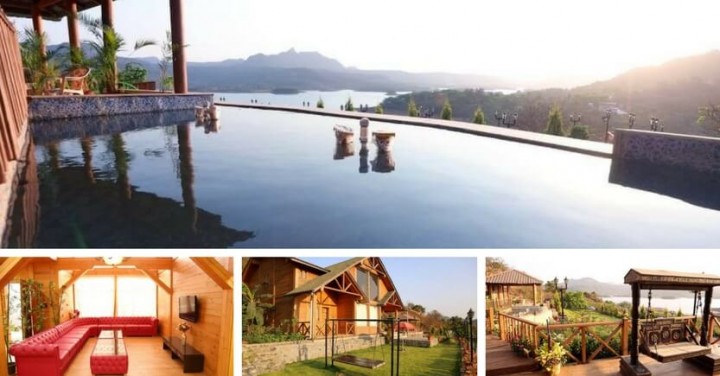 A weekend stay like no other you have ever visited, this wooden villa in Lonavala will take your breath away. Furnished with high-class furniture and offering you a well-appointed kitchen where you can cook your own meals, this lake-facing villa is an enchanting vista encircled by rolling mountains.
Situated near the backwaters of the Pawana dam, this boutique stay provides you with amenities like TV, music system, separate playing area for kids, an infinity pool overlooking the lake and much much more.
From enjoying the beautiful sunrise to gazing at the stars in the night, this picturesque weekend rental is a luxury stay and a great holiday getaway for a group of friends, family and couples. Thus, if you are hankering to visit an incredible getaway near Mumbai, then there is no better option than this.
So fill in the contact form on your right to book this awesome stay now!
Customer Review:
The best property near Mumbai! Highly recommended!!
Tejas Singh Travelled in October 2017
#Conclusion
The above 7 beautiful Lake-facing boutique stays near Mumbai are hand-picked getaways that you'll most assuredly enjoy. Additionally, these boutique stays are a combination of both luxury and scenic vistas combined making them the most alluring weekend getaways from Mumbai.
So, plan a special weekend trip with your family & friends and go check out these amazing getaways now!