7 Best Resorts Near Mumbai for Upcoming Weekends in (2021)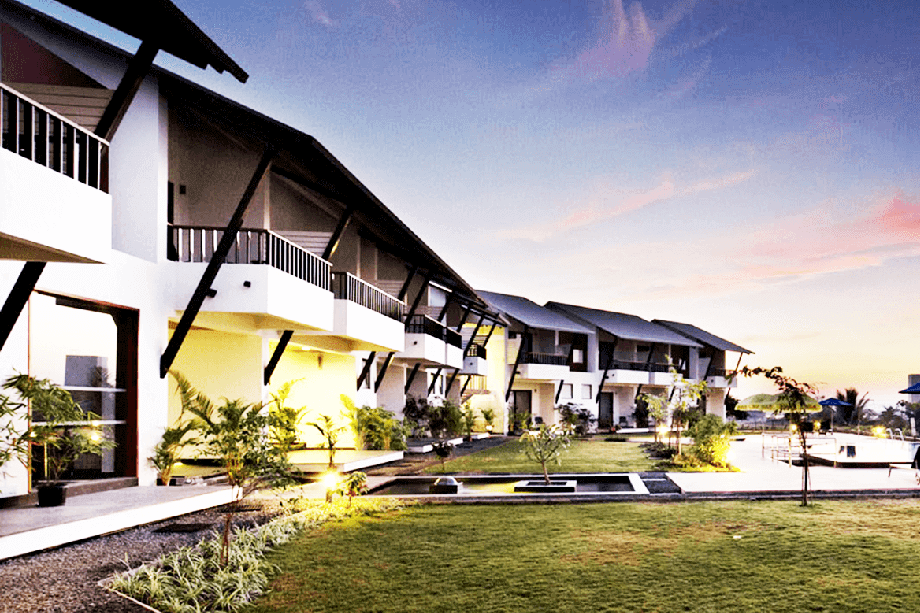 With the holidays just around the corner if you are looking for the best weekend getaways from Mumbai then here is a list of holiday destinations that you would surely enjoy.
The below list comprises of the best resorts near Mumbai that offers you both luxury, scenic vistas and ample of indoor and outdoor activities that will make your holiday a memorable experience.
In addition, these resorts are not only kid-friendly but they are also pet-friendly, thus ensuring that you enjoy your holidays with your entire family (including your pet). Moreover, all of these weekend resorts near Mumbai for family also offer your delectable cuisine that will delight your taste buds like no other.
So, without further ado, let's take a look at the list of resorts near Mumbai that you can jet-set to right now!
Best Resorts near Mumbai for family 2019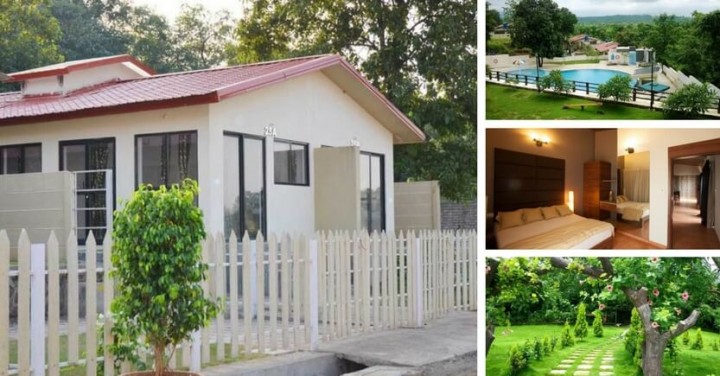 Spend the weekend surrounded by nature and gorge on scrumptious cuisine at this tranquil resort near Mumbai. Boasting of luxuries like TV/WiFi connection, outdoor swimming pool, kids play area, and a multi-cuisine restaurant, this resort in Karjat will blow away your blues leaving you refreshed.
This pet-friendly getaway comprises of full-furnished individual chalets that offer you privacy and solitude to spend your holiday the way you want it. All chalets are air-conditioned and necessary amenities are provided for.
So if you are planning on a quick weekend getaway with your family and friends or if you want to surprise your loved one then this is the getaway that you should book right now.
To know more about this chalet-style resort in Karjat, go here!
Customer Review:
A wonderful place to spend the weekend! Superb services. Comfortable rooms and with amazing views all around. Had an amazing time here. A must visit resort. Highly recommended!
Anu Raj, Travelled in October 2017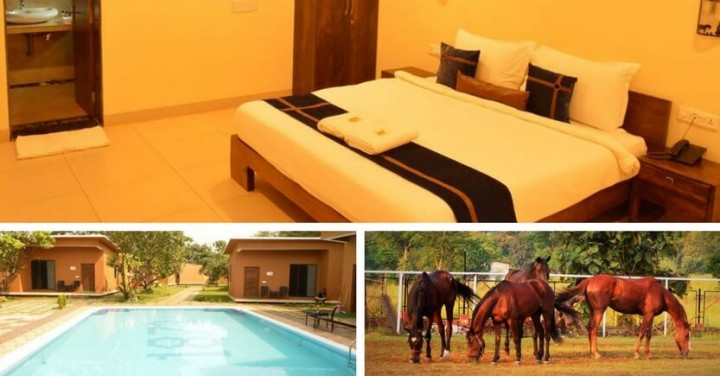 Build on an expansive lush green landscape, this is one of the best resorts near Mumbai and a perfect holiday retreat of luxury and countryside combined. Here you can while away your weekend luxuriating in modern comforts such as a jacuzzi and a large swimming pool.
You could also take horse riding lessons. Enjoy barbeque and bonfire that is accompanied by Karaoke nights. In addition, this Karjat resort also has an on-site restaurant that serves delicious, lip-smacking food.
A great kid-friendly holiday getaway, this place is an ideal retreat for those who want to enjoy luxury as well as bask in the glory of natural splendour.
Thus, if this sounds exciting then you should check it out now!
Customer Review:
My kids were truly delighted to visit this place. We went for a short family trip and everything – from accommodation, activities arranged, to food served at this place were just perfect! A must visit for a family with kids. P.S. you ought to try out the horse riding lessons
Neha Shah Travelled in May 2017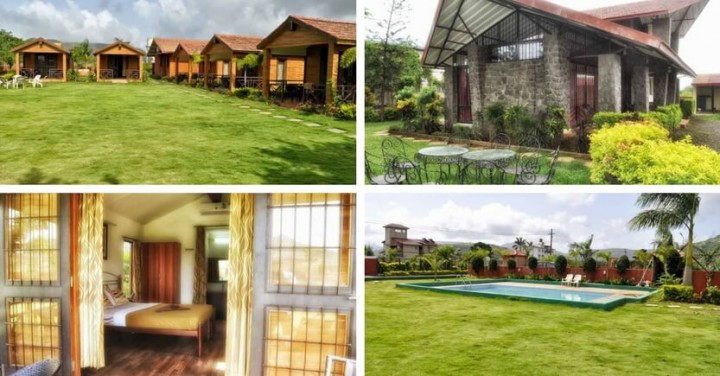 One of the contemporary resorts in Lonavala comprising of independent villas and cottages, this place is an awesome getaway for those who want to take a break from the hectic city life.
This holiday resorts near Mumbai offers you amenities like an outdoor swimming pool with a gazebo and a separate kids play area. You can also have a bonfire and barbeque night here. Best part, you can feast on delectable home-made meals made by the in-house chef.
The accommodation provided at this resort in Lonavala is also world-class and each room has an AC, a TV and an en-suite. Moreover, there is also a private outdoor seating area attached to each cottage perfect for those who enjoy their morning solitude.
Therefore, if you want to book this weekend stay then fill the contact form on your right now!
Customer Review:
Loved the calm ambience of this place. The staff present were friendly and the accommodation was spacious. The pool was clean and the kids play area was very well-maintained. We had the most beautiful holiday at this fantastic stay
Rakesh J Travelled in April 2017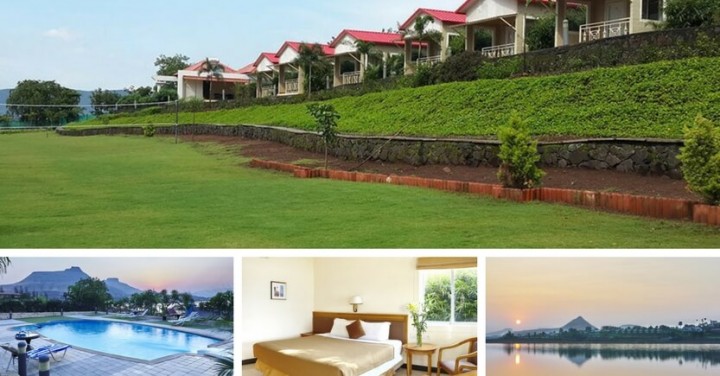 Situated on the banks of a river, this eco-friendly homestay in Nashik is just what you need if you are planning on spending some quality time with your family. This resort around Mumbai has a calm and serene atmosphere accompanied by bountiful nature that will help relax your mind and rejuvenate your senses.
Surrounded by forested land, you can also set out on a small expedition and explore the nearby natural surroundings. Or enjoy boat riding and other outdoor activities that are provided.
Offering comfortable and luxurious accommodation, this getaway also comprises of a large pool and a kids play area fitted with slides, swings and more, thus making it a great choice for a relaxing weekend with family or friends.
For more information, go here!
Customer Review:
Visited this place with my friends. There were 10 of us and we enjoyed ourself to the fullest. The food served was very amazing and we had the most memorable time hiking through the nearby surrounding. A great place for an amazing weekend.
Prakash Kumar Travelled in August 2017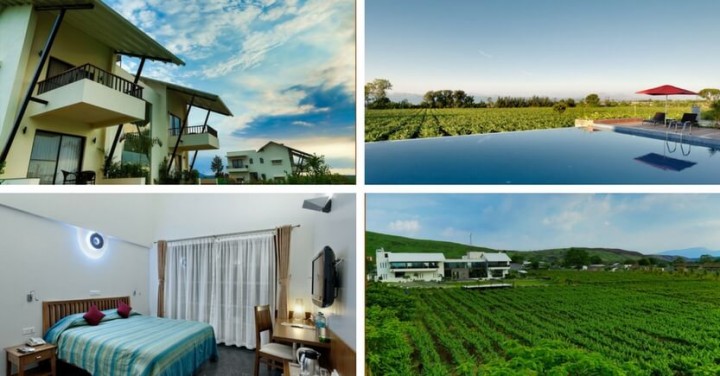 This getaway is one of best resorts near Mumbai for couples. Nestled amidst vineyards and offering you a cosy cocoon wherein you can spend your holiday in blissful abandon, this stay will surely delight your senses.
To make your holiday more memorable, this resort also offers you luxury amenities like spa service, an outdoor infinity pool wherein you can relax and unwind at leisure as well as a multi-cuisine restaurant that serves finger-licking food. For wine lovers, there are various vineyard tours and wine tasting sessions that you can take part in.
Thus, book this place now, if you want to ride away for a short romantic weekend getaway with your better half.
Customer Review:
Beautiful and the most relaxing stay in Nashik! Celebrated my anniversary here. And could not have asked for anything better. Luxury accommodation and pleasant ambience. And wine tasting session was the cherry on the top. Me and my hubby just loved it here
Manasi Rai Travelled in November 2017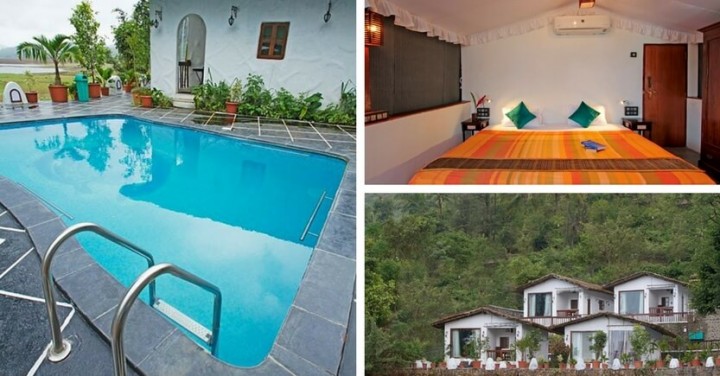 A picturesque weekend resort near Mumbai, this getaway is a charming stay surrounded by glorious hills and a majestic lake that will enchant you with its serenity.
An ideal sojourn for a group of friends, couples, for corporate events and for a family getaway, at this resort/homestay in Mulshi you can enjoy facilitates like spa, yoga, and an outdoor swimming pool. You can also go on a hiking expedition with your friends. If not, there are other recreational activities available that will keep you well engaged.
Accommodation comprises of well-furnished cottages as well as contemporary outdoor tents. All rooms are fully air-conditioned and basic amenities are provided for. Additionally, this amazing resort near Mumbai also has an in-house multi-cuisine restaurant that serves delicious meals.
Sounds fun? Then don't waste time and book this now!
Customer Review:
We were a small group of friends visiting mulshi for the first time and this holiday retreat was indeed amazing. Absolutely enjoyed our stay in the tents and their spa service was absolutely amazing. Would like to go here again
Tina Sharma Travelled in September 2017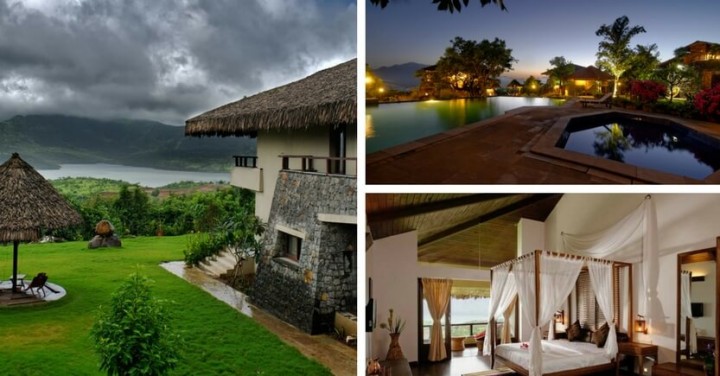 Wake up to the sounds of the birds and enjoy the fresh morning air as you sip on your tea, at this marvellous mountainside resort in Mulshi. Providing you with luxury and cosiness and surrounded by greenery aplenty, this resort near Mumbai will leave you spellbound.
Apart from well-appointed independent cottages, this resort also offers you amenities like a spa and an infinity pool. You can also take part in the karaoke nights that are hosted here. Best part, the meals served at this resort is made from organically grown farm produce.
Hence, if you are seeking solitude or are looking for offbeat resorts near Mumbai for friends getaways or for a team outing then you can't go wrong with this place.
Love what you see? Book now!
Customer Review:
By far the best resort near Mumbai that I have stayed in. The views are just splendid and the service provided is great too. Though the pool is small, other facilities are as mentioned. The staff was very friendly and the nights were truly splendid with dancing and signing.
Tina Sharma Travelled in March 2017
#Conclusion
So here it is, the list of the 7 best resorts near Mumbai for couples, families and friends as well as for team outing and corporate events. These hand-picked list of resorts near Mumbai are breathtaking places that you ought to visit. Moreover, owing to its close proximity to Mumbai, these getaways are an ideal holiday destination for a quick and short getaway with your loved ones.
So, stop planning and just pick a resort and go enjoy your holidays to the fullest now!