75+ Team Building Activities, Games & Ideas For Groups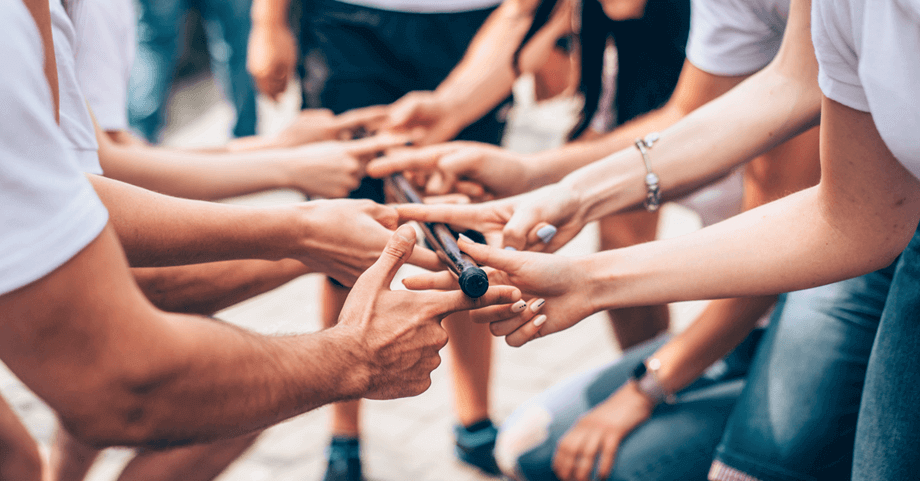 All work and no play can make even the most dedicated team unspirited!
Work, as we all know, can get stressful as well as monotonous at times. In such a scenario, if you want to cut through the mundane work environment then planning team outings or group activities can help to not only make your team happy but also motivated.
If you want to bring fun back into the workspace then here is a list of team games that can help increase the energy levels of your team.
Ranging for indoor team building activities to ice-breaker group activities, outdoor team games and a lot more, this checklist of team building activities is all that you need to organize a fun-filled team get-together.
So, go ahead and check out this exhaustive list and let the good times roll!
Browse by Category: Click any of the links below to jump to each category.
1. Five of Anything
 
One of the simplest and easiest team building activities, "Five of Anything" is an ice-breaker game that encourages people within the organization to share their interests, likes, dislikes and more.
It takes about 15-20 minutes to perform this activity and could include questions like "What are your 5 all-time favourite books?" "Which 5 places would you like to visit?" etc.
2. What Makes You Tick?
 
This team building activity can help individuals know more about each other's personalities. It can also help an individual know about his or her own strength and weaknesses. Moreover, it is a straightforward activity that doesn't require much work as there are various online personality tests that you can choose from.
3. Blow The Ball
 
A fun game that can help start the ball rolling (literally!), this activity can help spread the cheer around your office environment.
Take a look the video below to know how it works.
4. Drawing Sheet
 
A paper and a pen/pencil is all you need to play this game. Just divide your team into groups, give them their supplies (paper & pen), and then ask them to draw & pass it to another team member to continue drawing. Each team member gets a few seconds to draw and after everyone gets their turn, ask them to show off their "masterpiece."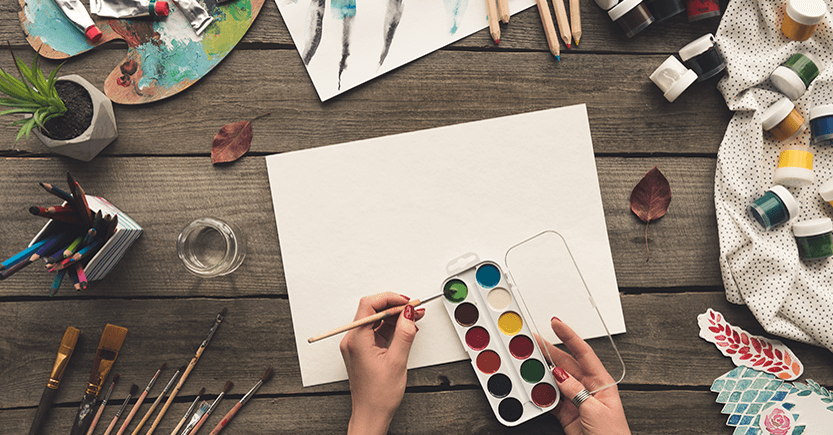 Quick and fun, isn't it?
5. Three Memorable Moments at Work
 
A quick ice-breaker team building activity, this is another game that can help co-workers know each other better. This activity will encourage communication and will help build trust among team members, as each participant share their best career highlights or memorable work moments.
6. 2 Truths And a Lie
 
An excellent icebreaker activity! Ask each participant to write down 2 truths and a lie about themselves on a piece of paper. Once everyone has jotted down their thoughts. Pick a team member in random order and ask him or her to read it out loud. And then ask the other participants to try and figure out which one is the lie.
7. Best Moment in Life
 
This activity helps individual examine their own thoughts or feelings, as they think back and relive the best moments of their life.
It could be a personal experience or a professional achievement and this, in turn, will help co-workers know each other better.
8. Group Juggle
 
Another get-to-know-each-other game, this game is a fun & an engaging way to learn more about the people you work with. Here's how you play Group Juggle.
9. Never Have I Ever
 
A popular team building activity that can generate a lot of discussions.
"Never Have I Ever" is an entertaining game that can help you to not only know more about your new co-workers but it will also help you to know more about the people you thought you knew well in your office.
10. My Most Weird Quirk or Hobby
 
Ask your team members to share their quirkiest habit or hobby and maybe you'll be surprised by what you find out or bond over the same.
11. Penny For Your Thoughts
 
A simple ice-breaker game! Gather coins in a jar (the coins shouldn't be dated older than your youngest team member). And then have each team member draw out a coin. Now ask each person to share something significant (professional or personal) that happened to them in that particular year.
12. Office Trivia
 
An exciting game to check how knowledgeable your staff is about their own organization and their team.
All you need is a set of questions, which can range from the simplest "When was the company started?" to the toughest "Who was the first employee" and you are set to play this game.
13. Team Identity
 
Team spirit is important for a group of people to function better together.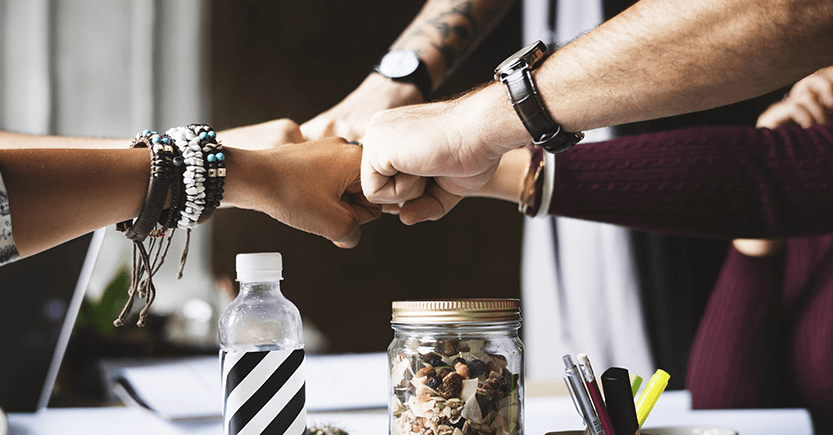 In this team building activity, participants are divided into groups and are give 5-10 minutes to create their own team identity. All groups need to come up with an innovative name for their team, their team's motto or if they are creative- let them designing a logo for their team.
14. Memory Wall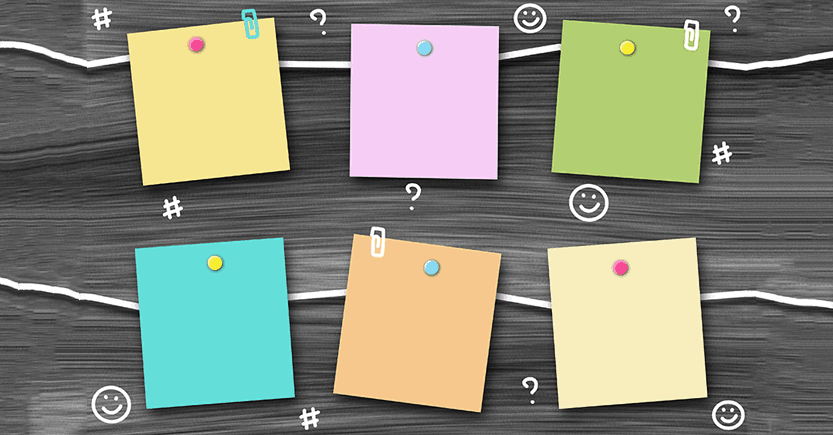 In this game, you need to come up with few general topics like "Your first trip out of India" "First day at work" etc and then posted it on a whiteboard. You need to then gather your team members, choose a topic and let everyone share their experiences.
To make it more fun, ask your staff to write down different topic ideas and posted it on the wall.
15. Guess the Logo
 
Guess the Logo is a simple team building game. Start off by forming groups and then give each group a print out with the logos of different known brands like Adidas, Apple, Renault etc. Keep a time limit and then ask them to guess which brand a particular logo belongs to.
You could also use "brand slogans" instead of logos to make this game more challenging.
16. Turning Over a New Leaf
 
A fun strategic game that requires cooperation and trust, turning over a new leaf can be played indoors as well as outdoors and encourages communication between team members.
Check out the video below to know more about this team building activity.
17. Classic Board Games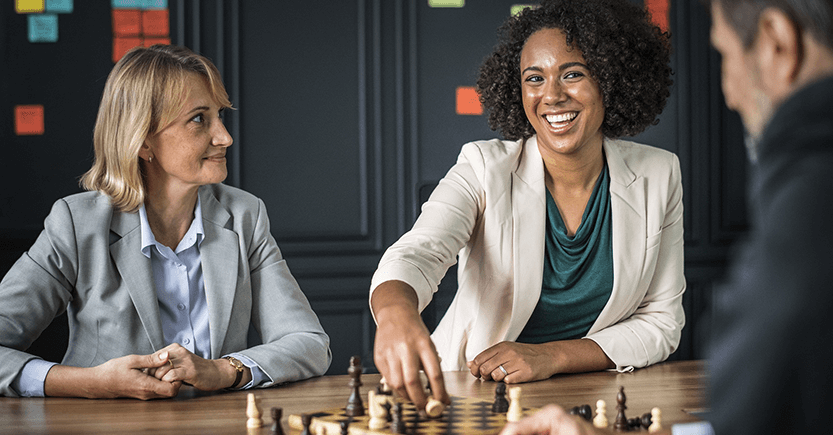 Be it Monopoly, Chess or Scrabble, board games can never get boring.
So why not make them a part of your team building activity?
18. Circle of Appreciation
 
A simple and rewarding game, for this activity you need to make name-chits for each team member and then get everyone in a circle and have them pick a chit.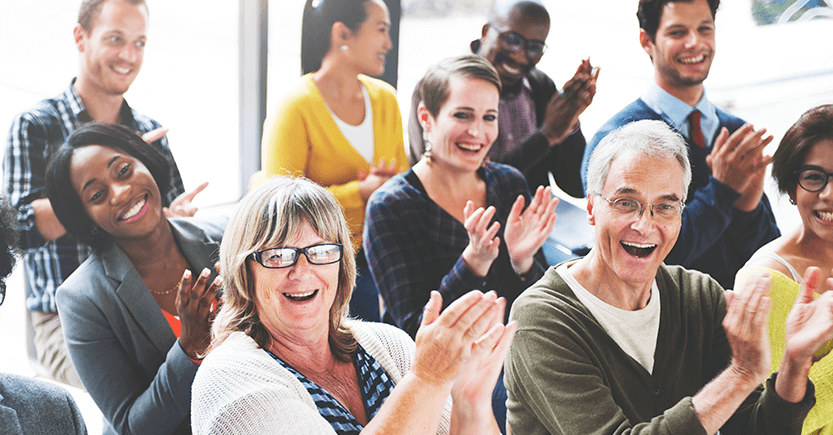 Now, in random order ask each individual to share one thing that they really appreciate about that person.
19. Newspaper Puzzle
 
Another quick team building activity, divide a group into teams and give each team a copy of the same newspaper.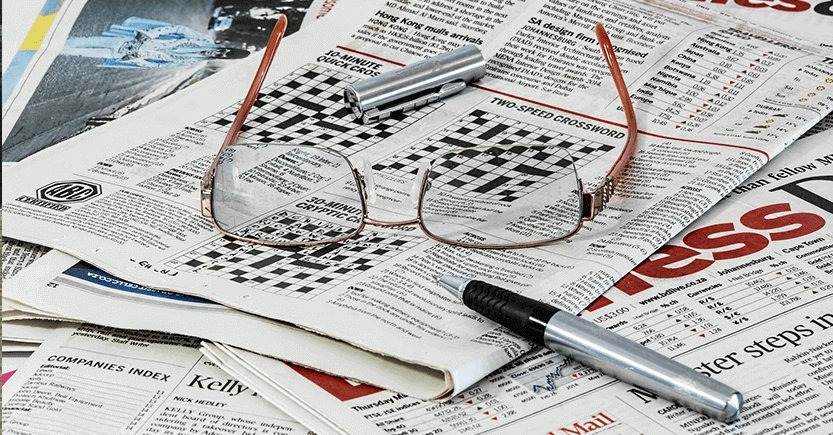 Their task is to find an image or an article that you describe within a set period of time.
20. Use What You Have
 
For this activity, decide on a project, let say making "Diwali lanterns" and then give each team a set of same supplies to work from such as paper, pen/pencil, colours or other things that they may require. Set a time limit and let them create their showpiece.
21. It's Your Problem
 
Give your team a problem-solving challenge and let them strategize and come up with a solution.
Here is a list of some of the best problem-solving activities.
22. Game of Possibilities
 
In this activity, you need to give an object to one person in each group and ask them to demonstrate that object to his team members.
The object can be anything like a toy car or a Rubix cube and the demonstrator needs to creatively demonstrate the object on a whiteboard since he can't speak.
23. Helium Stick
 
Another great and enjoyable indoor team building activity, Helium stick is a popular game that will energize your team and facilitate team bonding.
Check out this demonstration video.
24. Pass the parcel with a Dare
 
Who has not played this game at least once? However, to make it more interesting here is a twist that you can try out. Click here.
25. Shoe Tower
 
To play this game, you need to get the group into teams and then ask everyone to take off their shoes. Once everyone is ready, each team need to construct a tower using the shoes that are available in their team.
The team that builds the tallest tower wins the challenge.
26. Common Book
 
This activity is not a short-term goal but a long-term exercise. The common book is sort of a scrapbook wherein team members can write inspirational quotes, draw, stick picture and more.
This book can be like a "cultural book" filled with creativity, memories and fun work stories.
27. Fun at Work Day
 
Select a date, where all team members can come together and have fun at the workplace.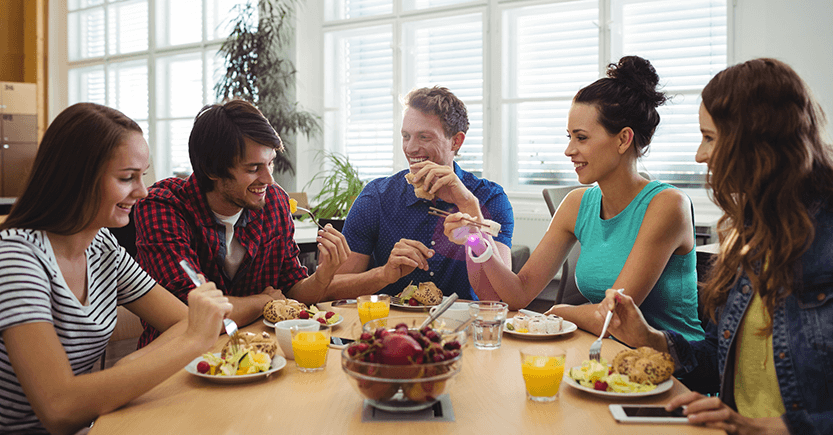 You could have a theme (beachwear) or just an informal get-together with music, food & drinks sans work.
28. Weekly Team Lunch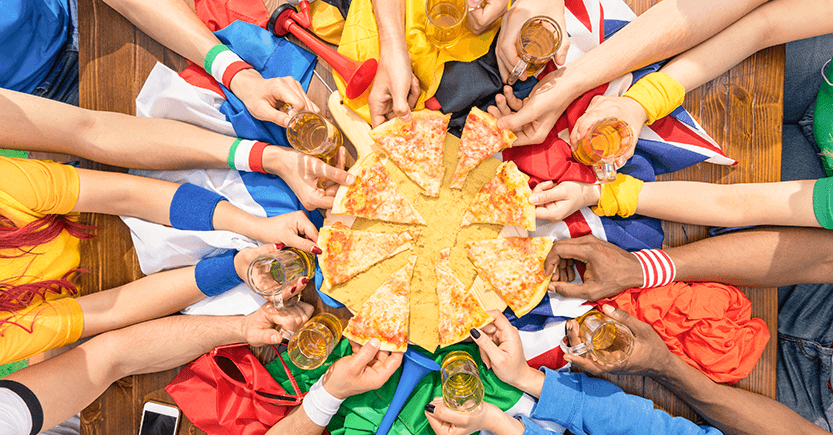 Be it team lunches or casual dinners, this outdoor team building activity is one of the best ways for co-workers to get to know each other.
Since a comfortable environment often promotes social interaction, having a weekly team lunch, coffee outings etc can help your staff unwind after a hectic long week as well as help build cohesiveness within a team.
29. Team Hiking or Trekking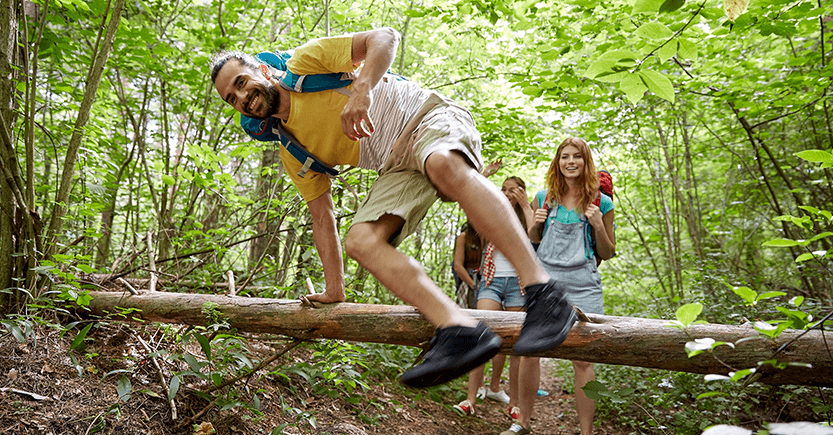 Apart from being able to spend quality time with their team members, this simple team building exercise can help liven up your team's spirit.
It can help re-energize your team, motivate them to perform better and overall help boost productivity.
To find the best place for a quick one-day team hiking or trekking, take a look at this popular weekend getaways from Mumbai infographic!
30. Happy Hours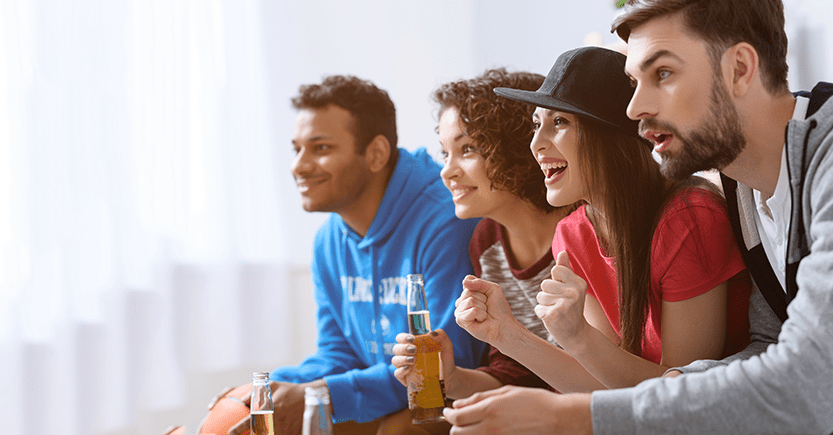 Make "Happy Hours" a part of your team culture.
It is a great way to increase your team's morale as well as the level of fun in your office. Plus, it is a nice way for co-workers to relax and get to know each other outside the work setting.
31. Treasure Hunts
 
A strategic team building activity, treasure hunts are not only fun but they are also the best way to get a team to work together.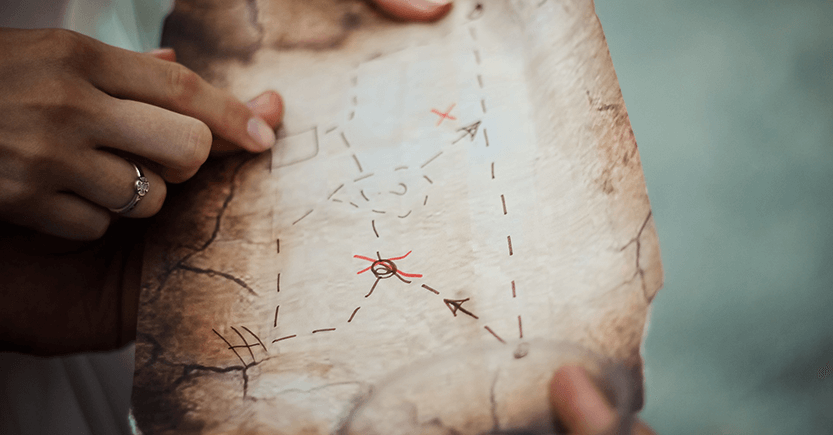 It helps in team bonding as it requires people within the team to work together to find a solution to the problem at hand, inspiring creative alongside lots of amusement.
32. Movie Night
 
Catching up on the latest movie flick with your team is another casual outdoor team building activity that everyone can enjoy!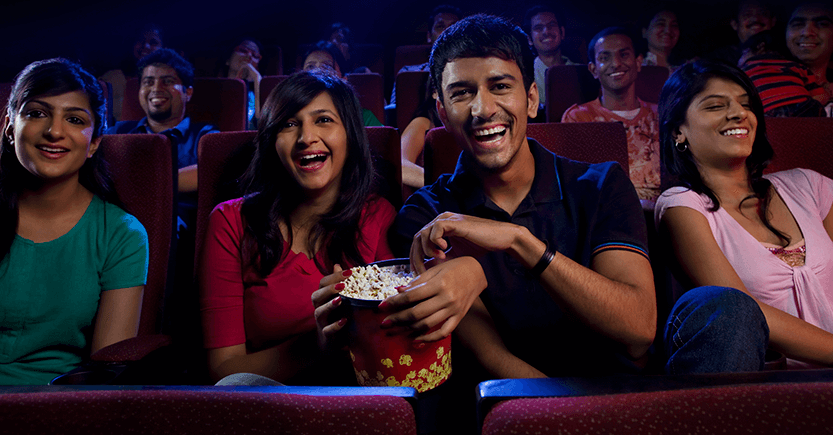 33. Blind Snakes
 
In this game, a leader guides his team (all blindfolded) to locate various things scattered around a confined area using non-verbal cues. Since everyone as to rely on each other to complete the given task, this team building activity helps to improve trust among co-workers.
34. Jungle Survival
 
From overcoming obstacles placed in their way to cooking their own meals, in this thrilling outdoor team building activity, all teams have to accomplish certain tasks set by you as they camp out in the jungle and deal with ordeals that'll push them beyond their comfort zone to reach their final destination.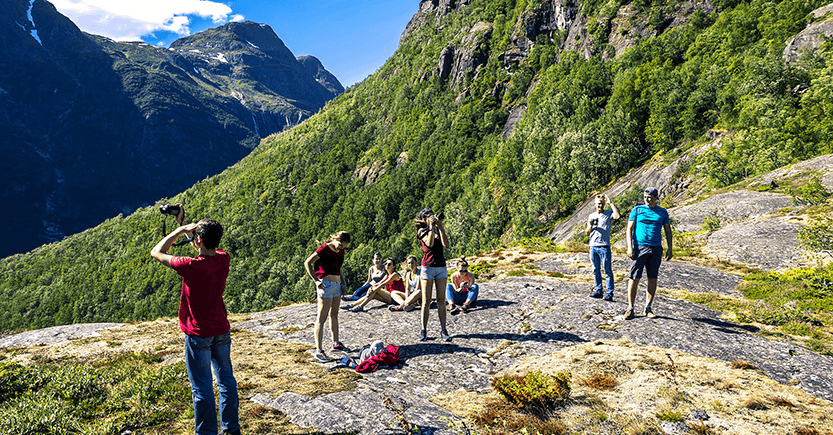 The purpose of this team building activity is to see how your team adapts to varying situations in order to win the race!
35. Party at Smaaash!
 
Smaaash offers you a range of fun-filled activities that'll turn your team outing into a thrilling experience.
Let your team battle it out over a friendly match of sky karting or try their hand at twilight bowling. They could also indulge in some affable snow-fight or enjoy a roller coaster ride that they won't forget.
Smaash brings to you a lot of exciting attraction along with beat-thumping music, scrumptious food and drinks aplenty. So register now and let the party begin!
36. Beach Getaways
 
Swaying palm & coconut trees, pristine beaches, tranquil atmosphere, delectable seafood and the unbeatable views of hills & mountains, beach getaways are the perfect retreat for a stress-free and laidback holiday.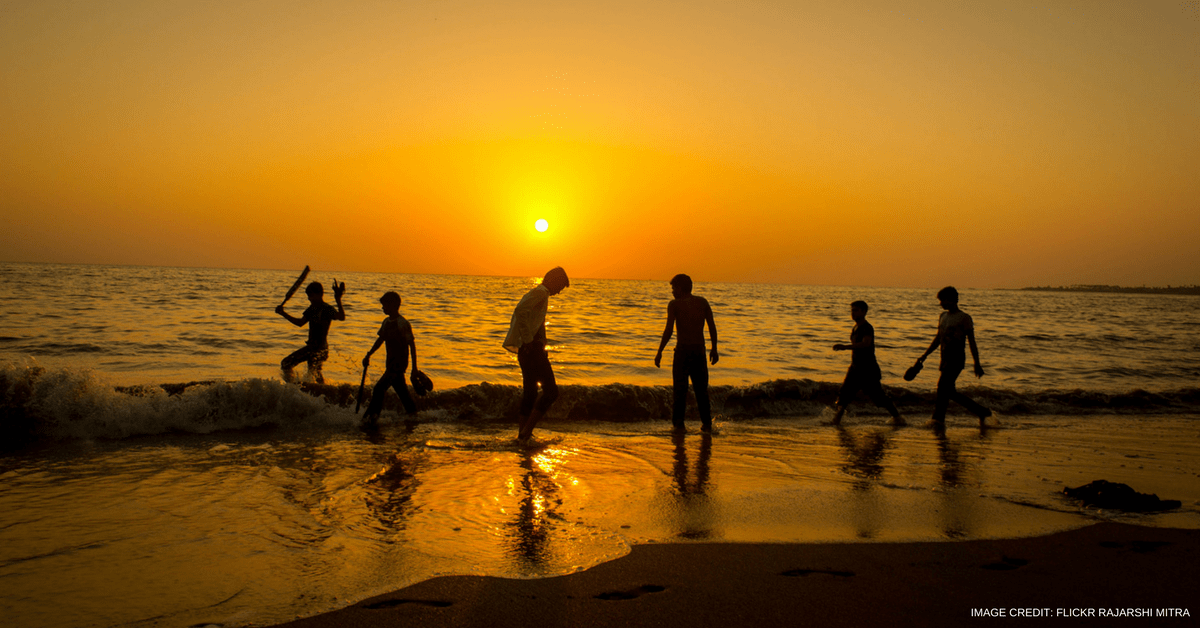 So make a travel plan with your team now and check out these quick beach getaways around your city & go explore the majestic beauty of nature that surrounds you!
Further reading: Best Beaches in Alibaug
37. Know Your City
 
This team building activity is the best way to get acquainted with the city that you work or live in.
Ask your team members to think of a place in the city that they would like to visit and go forth & explore it. You never know what treasure you might unearth in your own backyard!
38. Reach Your Destination
 
Let's say that you are going for a team outing to Alibaug.
And now instead of starting off together, form different teams and provide each of them with clues that'll help them reach their final destination i.e. the place that you are staying in at Alibaug.
This activity will help your team discover a new place on their own and allow them to bond together as they set out on a fun journey.
Cool, isn't it!
39. Pets Day
 
Having a Pets Day at work can be great fun. Pets are great stress relievers and can instantly cheer up the work environment. However, if your office as a space-crunch issue then it's best to plan a pet-friendly getaway wherein your staff can get their furry friends along with them on the team outing.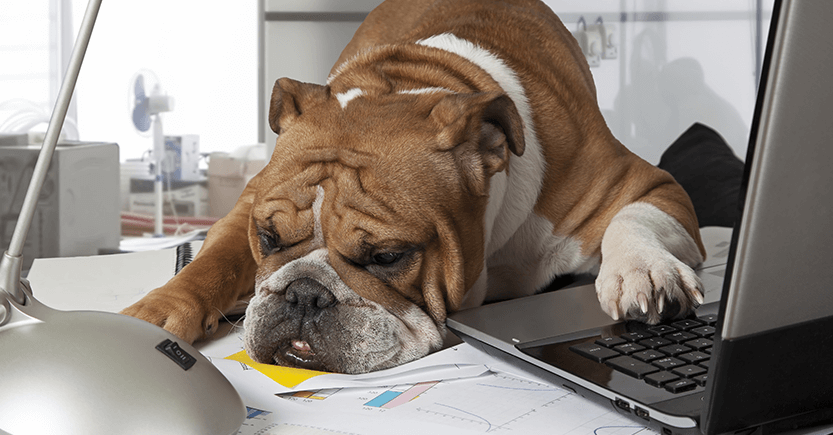 This will help with team bonding and will help improve job satisfaction & employee engagement.
40. PaintBall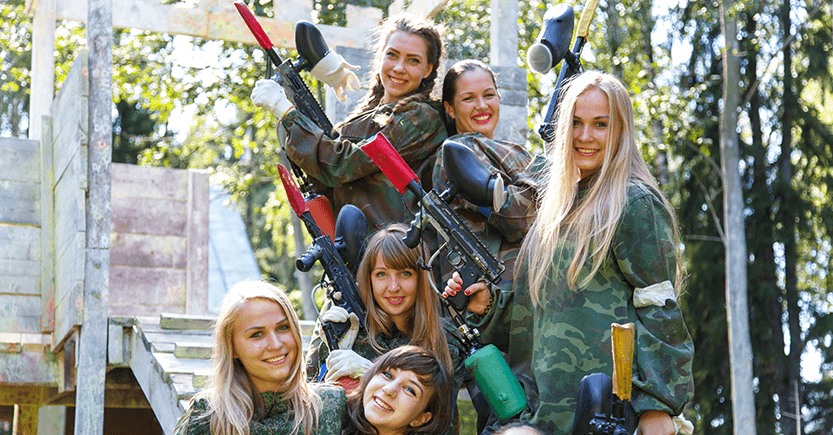 Another amiable outdoor team building activity, Paintball is a challenging task that requires teams to strategize & use their resources carefully, while formulating a plan that'll destroy the defence of the other team.
41. Kayaking
 
Apart from being a fantastic water sports activity, kayaking and rafting can help improve coordination among team members.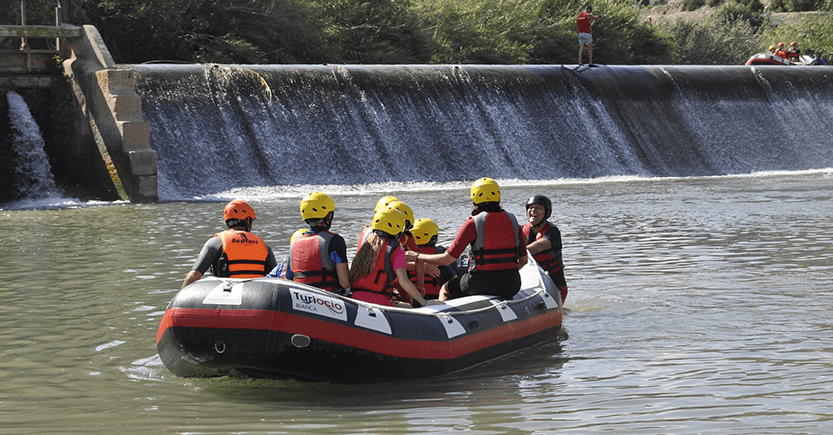 This team building activity will teach them to rely on each other as they sail through difficult situations and help them deal with issues competitively.
42. 4-Way Tug-of-War
 
Team coordination is at the core of this team building activity.
Here is the video that demonstrates how this game is played.
43. Spray painting – Create a Graffiti
 
A fun outdoor team building activity, let the creative juices of your staff flow with this exciting game.
Pick a space, (preferably outside the office) and let your staff great a masterpiece.
So, get cracking on this fun task right away!
44. Back-to-Back Drawing
 
Back-to-Back Drawing is one of the most engaging team building games.
To play this game, have two people sitting back-to-back and give one person a paper & a pen and the other person a picture.
Now, the person with the picture has to describe the image (without giving major hints), while the other person needs to draw the image based on the given description. You can set a time limit of 5 – 10 minutes to play this quick team building game.
45. Blind Draw
 
This game is a group activity wherein all team members are blindfolded and are given the task of drawing an image.
For instance, your team leader (designate one) will describe an object (eg. Santa Claus) that you need to draw. You need to accomplish this task within a set period of time and the person who draws an image closest to the description wins.
45. NewsPaper Tower
 
In this game, each member of a team is given a single sheet of newspaper and is asked to build a free-standing tower in 5 minutes or less. Other material like cello-tape and scissors can be used for this activity.
46. Pizza Making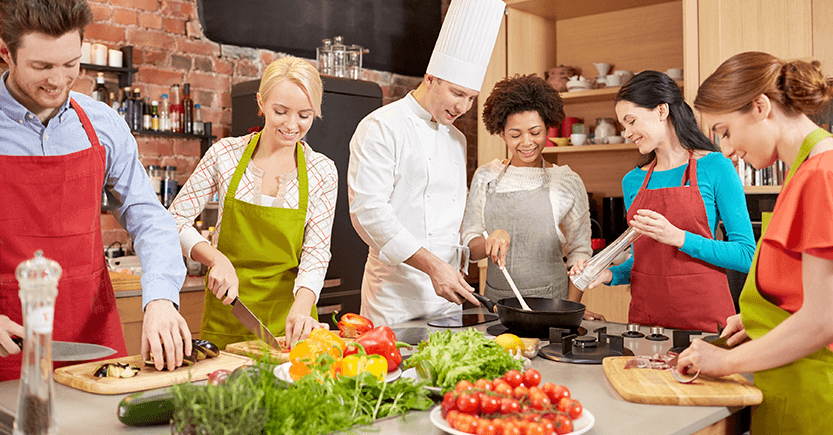 As the name suggests, just bring in all the ingredients that are needed to make a pizza, divide the team into groups, set a time limit and let the game begin!
47. Fun and Funny
 
This quick team building game aims at developing camaraderie and enticing laughter through a series of fun questions.
The questions can be as simple as "If you were a celebrity, who would you be and why?" Or a bit philosophical like "What would your life's slogan be?" The questions can be anything you want. Just be sure to exclude questions that might hurt someone's sensibility.
48. Draw and Caption
 
One of the simplest group activities, in Draw and Caption all you have to do is draw on a paper and pass it around in the group. Each team-mate then gets a chance to caption the drawing based on what they feel it means.
Super easy and fun!
49. Create a Music Video
 
This is a fun team building activity that can lead to a lot of merriment all around. Just put on a song that everyone likes and ask each individual to dance on it. This activity is unconventional, fun and will lift your team's spirit.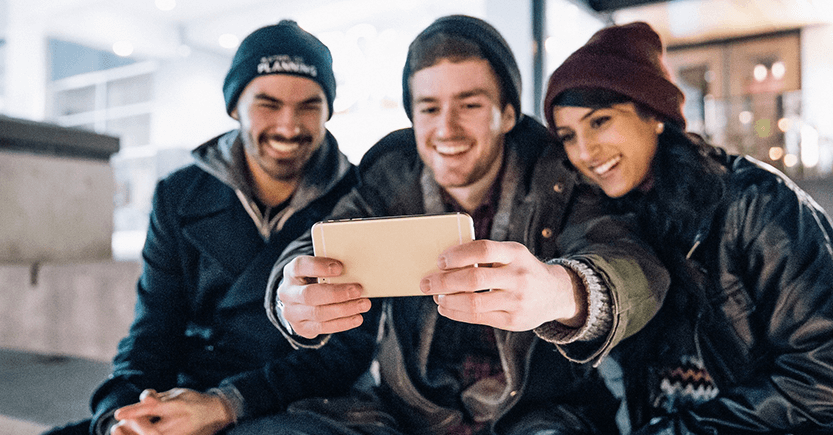 So get on with it, capture this moment and archive it for posterity sake!
50. Hopping Race
 
A quick team building game, in this activity all participants need to hop from a start-point to an end-point, the twist being that they need to accomplish this while holding a ball in between their knees.
The objective is to reach the finish line without dropping the ball.
51. Funny Charades
 
Can there be anything more fun than Charades? No, right?
However, to make it more enjoyable ditch the usual Movie Names Charade and try out other fun charades options like names of Cartoons, Animals, TV shows, Famous people and more.
52. Through the Hula Hoop
 
To start with this team building activity, make your group stand in a circle holding hands. Now, the objective is to pass through the hula hoop without letting go of each other's hand. You can set a time period and to make it more challenging, use different size hula hoops once a group successfully completes round 1.
53. Eye Contact
 
A trust team building exercise, divide the team into pairs of 2 and let them stare into each other's eye for at least a minute. The first one to blink loses.
54. Cultural Celebration
 
Be it Diwali, Holi, Onam or Christmas, make it a point to have a cultural celebration during each festival in your office.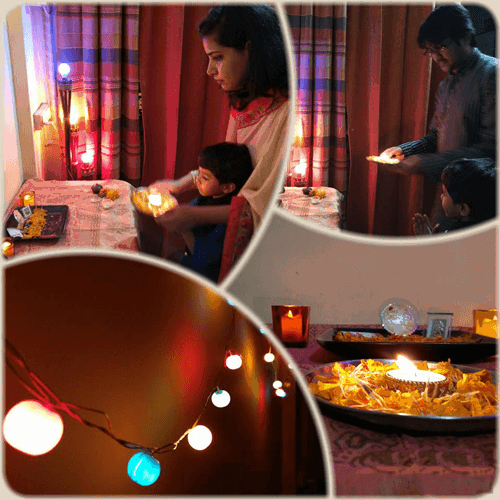 By doing so you are giving your employees the opportunity to interact with each other as well as to have a cultural experience different from their own.
55. Holiday Decoration
 
Parties or festival celebrations are incomplete without decoration. Thus, when celebrating a festive occasion at your workplace, remember to decorate your office.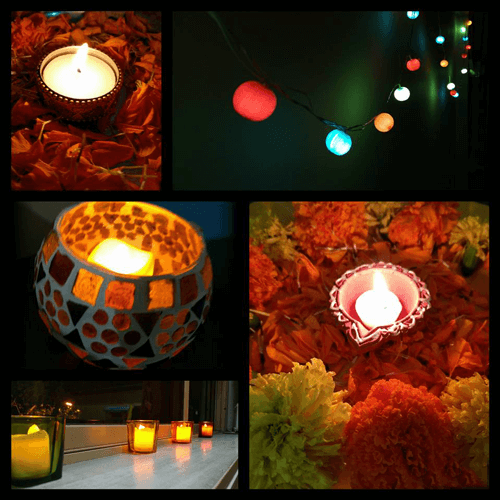 For example, Diwali is synonymous with paper lanterns and rangoli. Whereas, Christmas decorations usually consists of a Christmas tree, stars, Santa caps etc.
To make it more fun, ask your employees to create decorative items from recycled materials..
56. Themed Attire
 
A festive occasion calls for traditional attire. Celebrating a "Traditional Day" at workplace gives team members the chance to dress-up according to their culture and with India being a diverse cultural nation, this activity could be a cultural treat for all.
Also, don't forget to take pictures!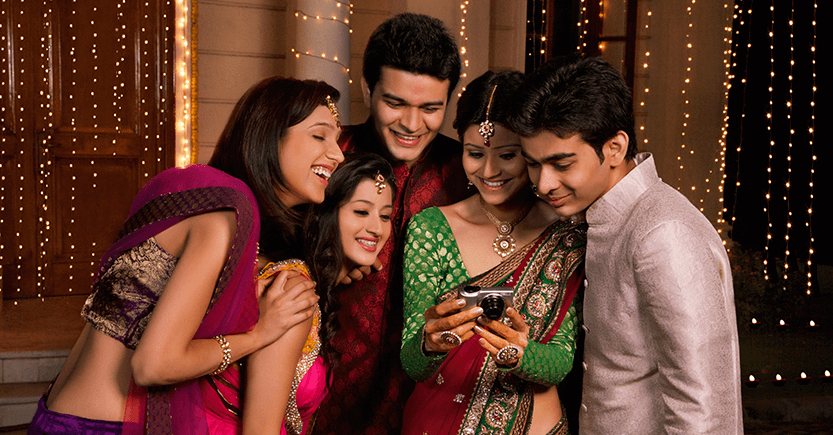 57. Holiday Trivia
 
For the festive spirit to set in and to build an exuberant festive atmosphere, host a Holiday Trivia quiz competition at your workplace.
This is an interesting holiday team building game and will help team members learn more about different cultures.
58. Did You Know?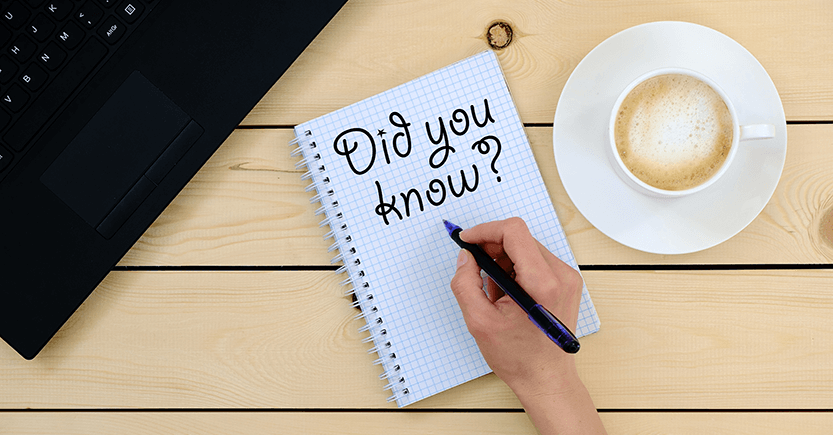 This team building activity aims at providing a fascinating history behind different Indian festivals. Ask team members to share facts or intriguing, unheard of stories about their culture which will help others better understand India's rich cultural heritage.
59. Potluck/Cook-ups
 
The best way to celebrate a holiday at your workplace, Potluck means a huge variety of mouth-watering dishes from appetizers & desserts to signature cultural dishes and more.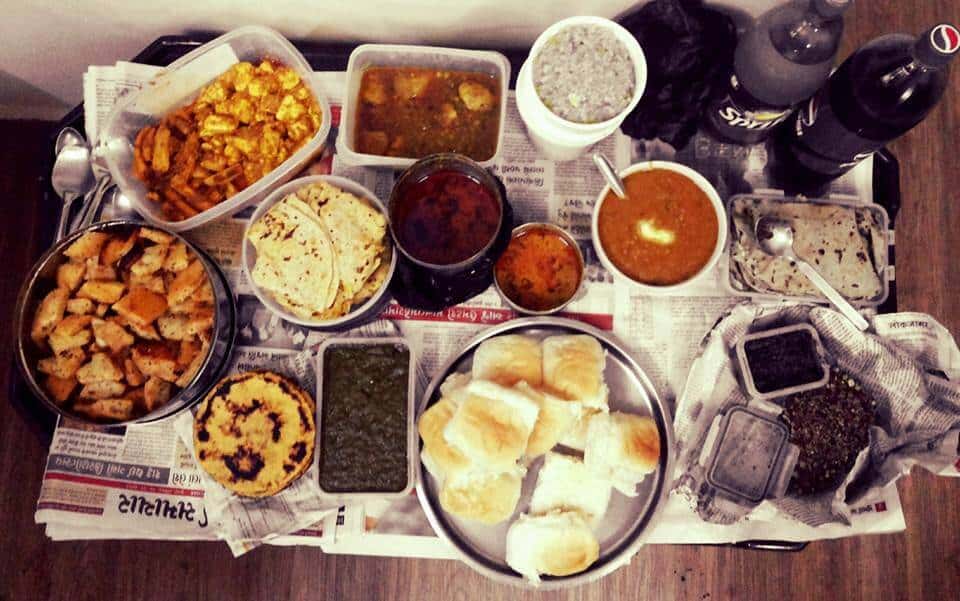 This team building activity includes a contribution from each co-worker and as such, it leads to a friendly and positive work atmosphere, giving everyone an equal opportunity to participate.
P.S. Don't forget to stock up the drinks!
60. Lip Sync Battles
 
It isn't a party without music!
So pick a song, grab the microphone and let the lip sync battle begin.
Who knows, you might discover a new talent among your co-workers.
61. Make Some Noise
 
Let your staff show-off their Musical skills by making some music together, as they play their favourite musical instrument.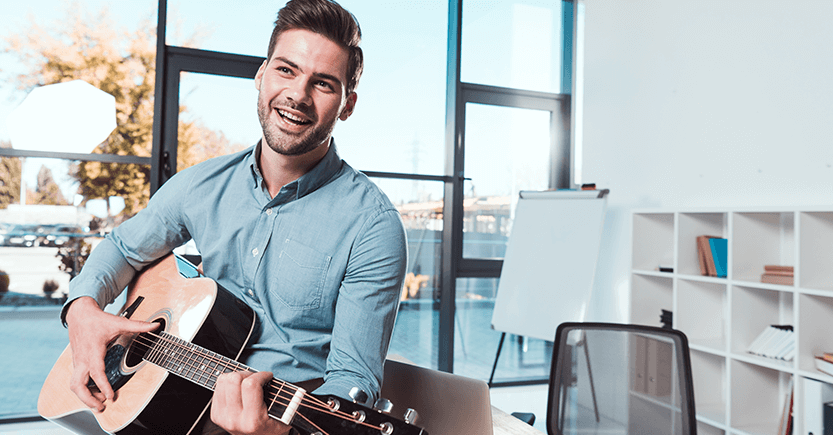 It could be piano, guitar, Violin or drums, just organize a workplace music fest during the holidays and have an unforgettable experience with your co-workers.
61. Pumpkin Carving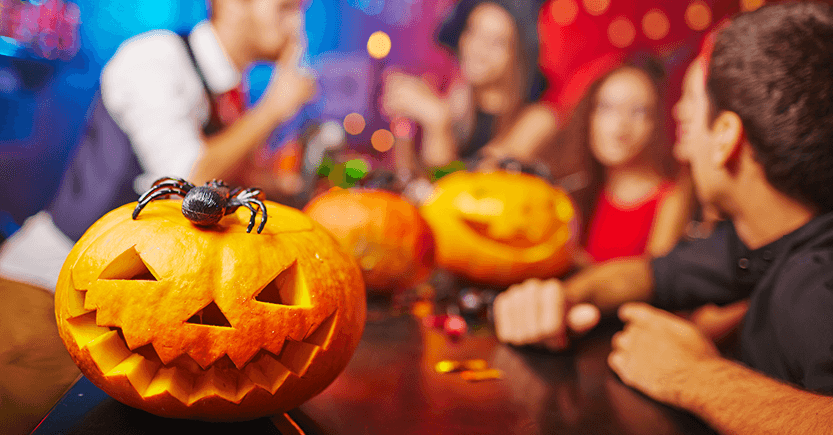 Pumpkin carving is the one of the best holiday team building activities that'll energise your staff like no other.
Just get your supplies – pumpkin, carving tools, aprons and other necessities and revel in the pleasure of carving a Jack-o'-lantern for your workplace.
62. Bonding Belt
 
The Holidays are all about forging strong bonds with your family & peers and this is precisely what this team building game aims at.
All you need to play this game is an open space, a rope or a band to tie each group and a timer. Watch this video to know more about this game!
63. Make a Holiday Hamper
 
The holiday season is also about helping out those who are less fortunate.
This team building activity will help in team bonding as it gives you a sense of achieving something different as a team and will help create a worthwhile & rewarding experience.
So, make a difference this holiday season by creating a holiday hamper and giving it the members of your community, who are in most need of a holiday cheer!
64. Volunteer Together for a Non-Profit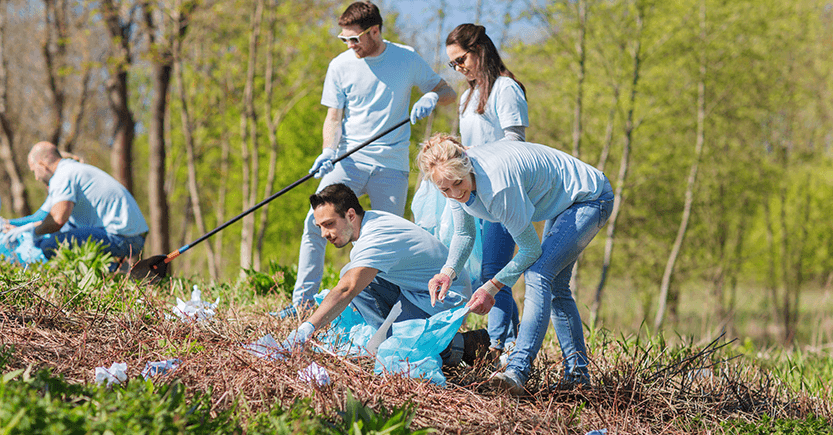 This is another activity that can help spread the love during the holiday season.
Volunteering as a group at an animal shelter or cooking food to serve at a non-profit will help elevate your employee's morale as well as improve team engagement among co-workers.
65. The Ice-cream Making Challenge
 
The objective of this challenge is to create a unique flavoured ice-cream with the ingredients provided to you.
It is a competitive albeit fun-filled team building activity, which is a sweet adventure that your employees will absolutely enjoy.
66. Name That Tune
 
Similar to charades but with a twist, in this team building activity you need to name the song based on the tune that is being played.
This team game is simple to play and a total entertainer.
67. Guess The Baby Picture
 
Ask your employees to get one of their childhood photographs and then play the Guess Who? Photo contest.
This activity is a complete laughter riot and a must-play holiday team building game.
68. Yoga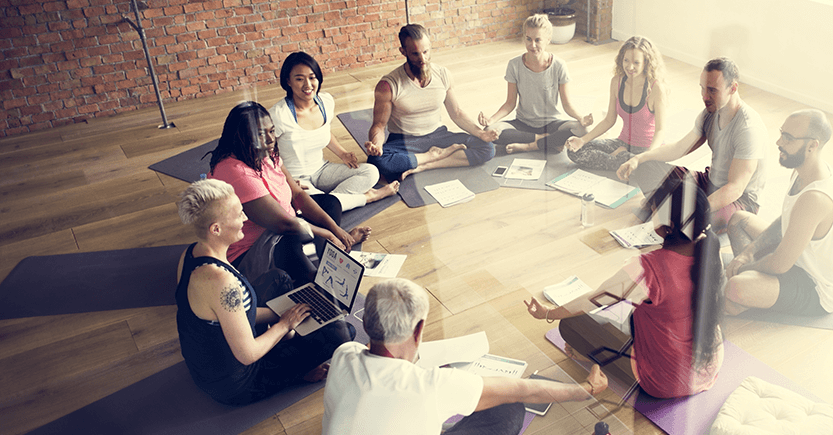 In the stress-filled & competitive world that we live in today, carving some quality time for rejuvenation of body, mind and soul is extremely crucial.
Thus, to ensure that your employee isn't suffering from workplace burnout, have weekly Yoga sessions that'll help relieve stress and improve productivity at the workplace.
69. Cooking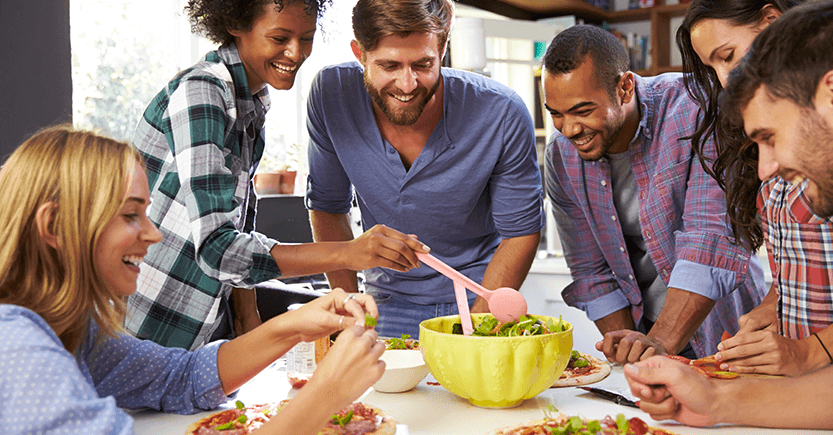 Organizing a cooking class is another great group activity that can benefit your staff.
This activity will help inculcate healthy eating habits among employees which, in turn, will keep them refresh and help them concentrate better on work-related things.
70. Painting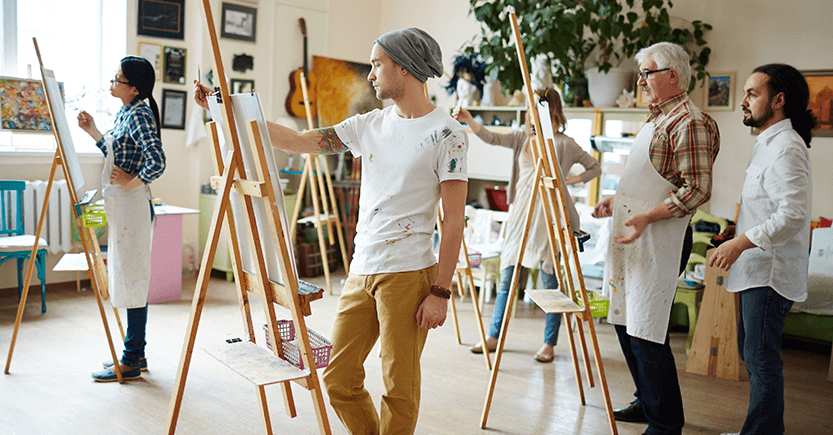 One of the best creative team building activities, Painting boosts creative thinking.
It motivates team members to think out-of-the-box and display their artistic skills while creating their own masterpiece.
Moreover, it is a fun & a soothing team exercise that helps calm the mind and reduces tension.
71. Create a Garden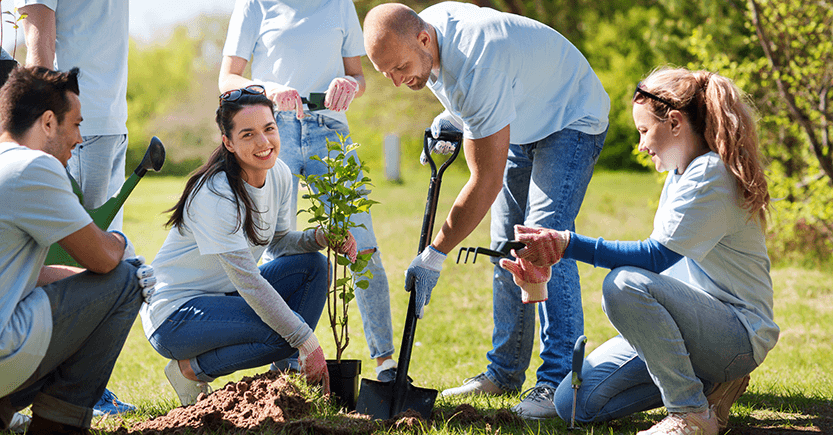 Planting trees is another team activity that can be highly rewarding. Pick a spot – outside your office or a local park or a hospital and get-together & plant (fruit & flower) seeds which will bear rich fruits that other can enjoy in the future.
72. Karaoke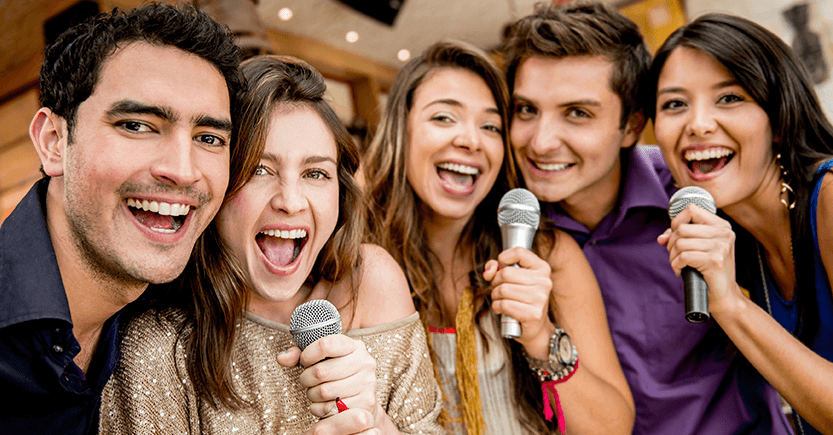 Nothing can get the party rolling like good music. However, instead of playing music, let your team members sing to their heart's content.
This is one of the most rejuvenating team building activities and it would lead to a lot of laughter & good cheer all around.
73. Dancing
Dancing is the best way to relax and let go of inhibitions.
So, gather your team, play the latest song and boogie all night long.
74. Create a Collage
 
In this team activity, you need to divide your team into groups and give them the necessary tools (paper, colours, fabrics, glue etc) to create designs, pictures or abstract art.
You can then collect their masterpieces and create a huge collage. This can then be placed in your office where your team can re-live this moment always.
75. DIY Projects
 
DIY projects require teamwork and are one of the best group activity that promotes team bonding.
You can select from fun art & craft projects or challenge your team to build a sand castle, there is no dearth to the DIY projects that you can pick. So, pick a project and get started on doing something fun right away!
76. Pottery
 
Pottery making is a creative task which allows you to transform a lump of clay into different forms and shapes based on individual choice.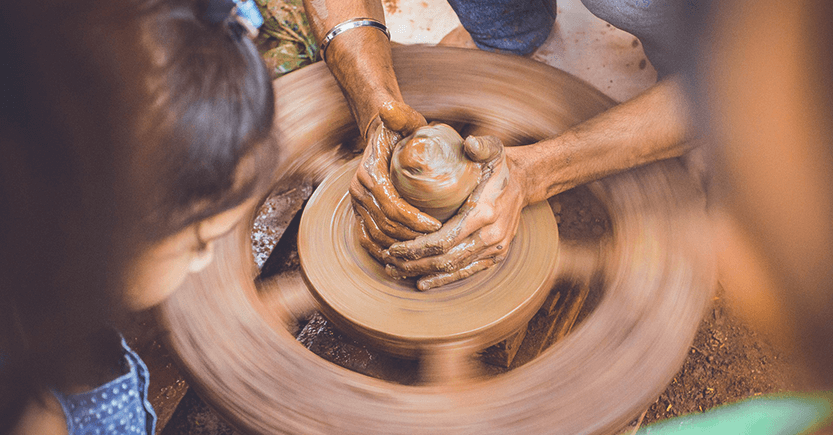 It's an innovative group activity where employees can explore their creativity and at the same time, learn a new skill.
77. Workshops
 
Just like pottery, you can also organize a number of other workshops where your team members can learn essential life skills that help nurture personal and professional growth.
Conclusion
A happy team equals to a happy organization!
These quick and fun team building activities can be played by all, irrespective of age and will help in team bonding. Moreover, by organizing such group activity on a regular basis, you'd also be able to create a positive company culture that thrives on success without neglecting employee engagement.